In conversation event with Professor Emeritus Geoff Harcourt AO
Description
'A Package Deal of Policy Built on Adelaide and Cambridge Foundations'
Geoff is a towering figure in the intellectual history of the University of Adelaide, and a major figure in the history of Australian and world economic thought and remains an active participant in current economic debates relating to the economics of austerity and inequality.
Date: Thursday 7 September 2017
Time:
5.30pm until 6.30pm, the lecture will be followed drinks and canapes 6:30pm until 8pm
Venue:
Room G04, Napier Building, The University of Adelaide
RSVP: Please register by

Monday 4 September
Throughout Geoff's long and distinguished career, he has been given many awards. In 1994, he was awarded an Officer in the General Division of the order of Australia (AO) 'for service to economic theory and to the history of economic thought'. In 2010, he was a co-recipient with Jan Kregel of the prestigious Veblen-Commons Award from the Association for Evolutionary Economics and recently, in 2016 he was made a fellow of the Fellow of the Royal Society of New South Wales.

He is a Distinguished Fellow, Economic Society of Australia, 1996, Distinguished Fellow, History of Economic Society USA, 2004, Honorary Member European Society for the History of Economic Thought 2004, Distinguished Fellow, History of Economic Thought Society of Australia 2012, Distinguished Alumni Award of the University of Adelaide ' In recognition of his outstanding leadership and contribution nationally and internationally in the field of economics', 1988. Currently he is an Honorary Professor at the School of Economics, University of New South Wales, Sydney


Professor Emeritus Geoffrey Harcourt AO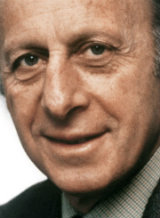 Geoff is Emeritus Reader in the History of Economic Theory, University of Cambridge (1998), Emeritus Fellow, Jesus College, Cambridge (1998) and Professor Emeritus, University of Adelaide (1988). His research interests include history of economic theory, intellectual biography and Post-Keynesian theory and policy.
"Australia and several other polities, including our own, would have been wealthier, wiser, and happier if they had taken up some of Professor Harcourt's proposals". Professor Robert Prasch, the 2011 President of the Association of Evolutionary Economics.