Improving student learning through well-being
Description

This conference presents the opportunity to learn firsthand from local and international experts on the key contributors to student well-being along with practical strategies to enhance it.
The importance of well-being to students' learning and academic outcomes, as well as their positive social and emotional development is well documented. Research shows that family and school environments have a significant impact upon the well-being of children and young people. Teacher well-being is also critically relevant to whole school well-being, with a reciprocal, symbiotic relationship between teachers and students. Well-being can change over time and is influenced by the surrounding environment. There are many ways to enhance well-being.
This conference with its exciting panel of presenters is a not to be missed event for educators, school counsellors, psychologists, allied health professionals and all those in whose care rests the well-being of every child.
Please join us for informative, evidence based and practical sessions.
WHAT: Topics include
Executive functioning: what is it, its importance to education and well-being, and how can we improve it

Mental health, young people and effective interventions
LGBTQ youth
Youth self-harm and suicide
Long term effects of childhood trauma
Refugees

and trauma

Health and well-being in adolescents: protective and risk factors

Cyber bullying
WHO: Join local and internationally acclaimed experts in one event

Professor Adele Diamond, Department of Psychiatry, University of British Columbia, Canada
Professor Patrick McGorry, Executive Director, Orygen, The National Centre of Excellence in Youth Mental Health
Professor Fiona Brooks, Professor of Public Health, University of Technology Sydney
Dr Barbara Spears, Faculty of Education, University of South Australia
Dr Victoria Rawlings, Faculty of Education and Social Work, University of Sydney
Dr Angela Dixon, Clinical Research Director and Senior Clinical Psychologist, Department of Psychological Medicine, The Children's Hospital at Westmead
Jennifer Coen, Clinical Mental Health Social Worker and Consultant, Sydney Catholic School
Terry Taylor, Principal, Hopetown SSP, NSW Department of Education
Network with like-minded delegates
Principals / Teachers / Educators

Education Services Advisors

Counsellors / Therapists

Psychologists

Allied Health Professionals

Academics and Researchers
International keynote speaker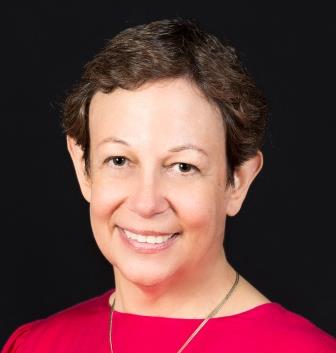 Adele Diamond, Professor of Developmental Cognitive Neuroscience from Canada will be visiting Sydney for the first time and is one of the highlight's of this conference. Don't miss this opportunity to hear internationally acclaimed, Professor Diamond who is at the forefront of research on 'executive functions' and on the brain's prefrontal cortex. Recently voted as one of the 15 most influential neuroscientists, Professor Diamond will present on the different components of executive functioning, their importance for education and well-being, and strategies to improve it in children and adolescents. In her second keynote, she will present on the biological and psychological long term effects of childhood trauma on healthy behaviours and executive functioning.
KEY DATES:
Early Bird Registration closes 31st March 2017
Feedback from Previous Conferences
"Thanks to all the presenters. It was a very informative, helpful conference. I feel I am taking away some very practical strategies and ideas".
"This is one of the most professional conferences I have attended for a long time. Fantastic integrating health and education".
"This has been a very informative and valuable conference. Congratulations to the organisers and speakers it was a great conference, thank you."
---
VISITORS INFORMATION
Location
The Parramatta RSL club is located on the edge of the Parramatta CBD, adjacent to the beautiful Parramatta Park, and only a 10 minute walk from the station.
Address: Corner Macquarie and O'Connell Streets.
Accommodation
The following hotels are located in the Parramatta area. Please coordinate all reservations directly with the hotel. Listed below are the following recommendations and websites to book accommodation on-line.
Holiday Inn Tel: 1800 007 697
www.holidayinnparramatta.com.au
Mantra Hotel Tel: 02 9685 1600
Novotel Tel: 02 9630 4999
Park Royal Tel: 02 9689 3333
www.parkroyalhotels.com/en/hotels-resorts/australia/parramatta.html
https://www.tripadvisor.com.au/
FAQs
What are my transport/parking options for getting to and from the event?
Arriving by Bus and Train?
For timetable information by train, ferry and bus travel, phone 131500, or visit the Transport Info line: www.131500.com.au Transport - by car About 60 minutes from Sydney
PARKING - The Parramatta RSL club's multi-storey Car park is opposite the clubhouse provides ample parking for members and guests free of charge. PLEASE NOTE: parking is very limited and subject to availability. Once the RSL car park is full, no entry is permitted. For members and guests to receive free parking, the ticket must be validated at the RSL reception.
The Parramatta Shuttle Bus (formerly The Loop) is a free transport solution that connects tourists, residents and commuters to the commercial, retail and recreational landmarks of the city. The free Parramatta Shuttle Bus runs every 10 minutes, seven days a week. Monday to Friday between 7:00am and 6:30pm. The free Shuttle Bus is a great way to get around Parramatta its fast, free and easy to find. The Parramatta free Shuttle Bus operates on a continuous loop around the city centre connecting rail, bus and ferry transport interchanges with local clubs and shops, and other community hubs. You don't need a ticket or a timetable just look out for the green bus and jump on board.
FAQs
What's the refund policy?
Cancellation Fee Schedule: Cancellations received between 1st to 30th April 2017, will incur a 25% late cancellation fee. No refunds will be provided for cancellations received on or after 1st May 2017. Places are limited so get in quickly to avoid disappointment. Please note that cancellations must be received in writing (email: scarlette.beggs@health.nsw.gov.au or faxed 02 9845 0421). In the event you are unable to come and arrange to transfer your registration to another individual, notification of this intention must be communicated in writing.