Location
Dr Chau Chak Wing Building
Level 8
14-28 Ultimo Road
Ultimo, NSW 2007
Australia
Refund policy
Refunds up to 1 day before event
Description
There is growing application of improvement ideas like Lean Six Sigma in the Health Sector. However, applying the ideas can be challenging. Come along to our next Networking Evening on the 28th of Nov 2018 and hear key lessons learnt from several practitioners who are working on improvement in different Health contexts.
Focus Questions:
What are the contextual characteristics of trying to facilitate improvement in a health context

What are the key challenges? What has worked / not worked – what are the lessons learnt?
Bring your questions and join in the discussion. Drinks and Nibbles with more networking after the session.
Agenda
6.00pm : Registration and Networking
6.15pm : Introduction - Alan Skinner (LSSBEI Director)
6.25pm : Dr Nikki Percival - Presentation
6.45pm : Susan Huang - Presentation
7.05pm : Micheal Kundukulam - Presentation
7.25pm : Louise Kershaw - Presentation
7.40pm : Further Discussion
7.50pm : Networking drinks
---
About the Speakers: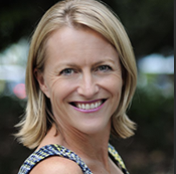 Dr Nikki Percival (NHMRC Research Fellow, Senior Lecturer Public Health, UTS Faculty of Health)

Dr Nikki Percival is a health services researcher with a background in health promotion policy and practice. For over a decade, she has worked alongside Indigenous partners in designing, implementing and evaluating quality improvement initiatives to improve equitable access to, and delivery of effective health promotion and preventive health care. Nikki works at the Australian Centre for Public and Population Health Research, University of Technology Sydney, where she is a Senior Lecturer in Public Health. In 2017, she was awarded a NH&MRC Early Career Fellowship to investigate the application of improvement methods to strengthen linkages between primary healthcare, other health and community-based partners in the delivery of chronic disease prevention programs for Indigenous Australians. She is a proud mother of two daughters, an avid long distance runner and shoe addict!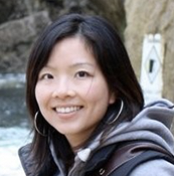 Susan Huang (Manager, British Columbia Medical Quality Initiative Office)
Susan has a background working in quality improvement with her most recent projects include a Lean review at Provincial Health Services Authority. She also has worked at the Medical Council of NSW, Australia where she worked as Principal Quality Management responsible for developing and implementing a research and quality improvement framework and program to enable effective research into health professional regulation. Susan has a BA from the University of British Columbia and MSc in Psychology from the Western Washington University and is currently working on her LSS project.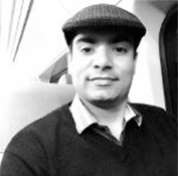 Micheal Kundukulam (Manager Integrated Care Strategy)
Micheal Kundukulam is a Professional Administrator. He began his career in a fast paced change management environment successfully turning around inefficiencies and 'waste' to convert losses into profits in private hospitals. He then moved into commonwealth funded health related organizations such as the Divisions of General Practice, Medicare Local's and Primary Health Network. There he held various positions such as Integration Manger, General Manager and Chief Operations Officer. His passion for integrating health systems led him to take up the next journey in a Local Health District. Trained in Lean methodologies early in his career and more recently in his journey through six sigma, Micheal shares his experience of using improvement science for integrating care in environments that have a complex matrix of funding and system design that have historically fostered siloed system of health care delivery.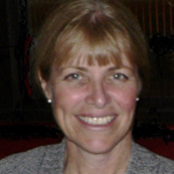 Louise Kershaw (Director, Healthcare Strategy + Performance Solutions)
Louise is an independent consultant with extensive experience in incremental and transformational change management. She is a credentialed Lean Six Sigma practitioner and has a strong track record in business and clinical services performance improvement, strategy, business intelligence, activity based funding, costing, research and clinical risk management. Louise has worked in a wide range of settings including management consulting, hospital management, jurisdictional agencies; risk management; clinical research and, as a clinician working within a multidisciplinary team.