IMPROV AROUND THE WORLD with Inbal Lori (Tel Aviv / Berlin) - The Monologue
Let's use the monologue to create powerful and memorable scenes.
About this Event
Improv Around the World is a workshop series that features improv teachers from the global improv network.
Learn new styles, insights, formats and ways of performing from professionals around the world that draw from their own rich cultures of theatre, comedy, and improvisation.
The Monologue
30 November (Monday), 6pm - 8pm AEDT
Let's use the fact that we are playing in front of a camera to a screen. Let's literally play to the screen. Let's not pretend there is a stage. Let's assume you are characters with the need to talk to someone, about something through a camera. Let's use this opportunity and medium to learn how to play powerful, effective monologues.
This workshop will introduce you to some wonderful acting tools such as Objective, Obstacle and Subtext. We will use the medium of the screen to create strong improvised moments, with wonderful performance quality, through character work, boosted with acting techniques.
Teacher Bio: Inbal Lori
Inbal Lori is a graduate of Jerusalem Art High School (1994) and Nissan Nativ acting studio (2000). Since then she has been writing and acting for television and theater and has won prizes and scholarships for her acting and writing.
Inbal started improvising in Tel Aviv in 2001 where she had her group 3FALLING and ran an improvisation school in the city from 2013 - 2017.
In 2015 Inbal moved to Berlin and since then she has taught and performed all over Europe (Paris, Oslo, Stockholm, Prague, Vienna, Lisbon, Bucharest, Helsinki) as well as in other countries like the USA, Canada, Australia, and Colombia.
Her performances include her solo show "Fragments of Life" and duo shows such as "CLICK" with Tim Orr (San Francisco), "The Lorilees" with Lee White (Canada), "The Fun Fatales" with Paula Galimberti (Spain) and "Playing with the Enemy" with Arab improviser Zaki Zikani.
in Berlin she is working and coaching the groups "Die Gorillas" and "ImproBerlin"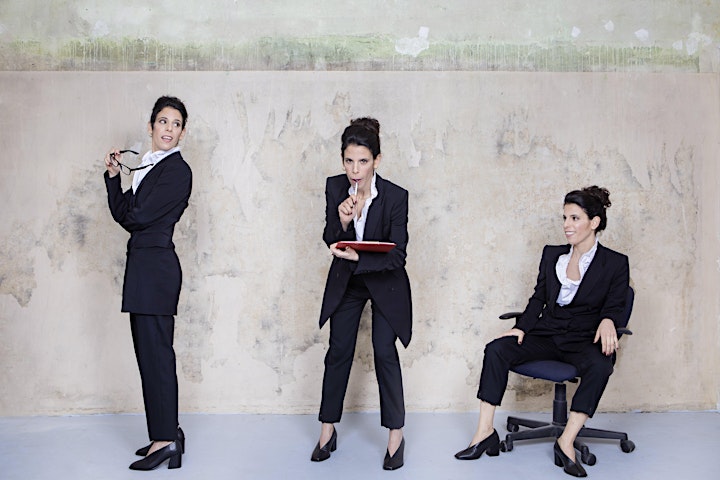 Things to know and prepare:
Duration: 2 hours
Wear: Comfortable shoes and clothing (including pants!)
Space: Find a quiet place where you can stand and a small space to move around in.
Device: Our online classes are optimised for desktop, laptop or tablet (mobile phones can sometimes have audio issues but if you've used yours successfully before, go ahead). We deliver our classes through Zoom and it would be ideal for you to download the app and ensure that it's always updated.
Writing Tools: Pen and paper / Laptop - whichever you prfer writing with
Where: You will be emailed a video conference link prior to your event.
Check out Inbal's vlog about her favourite improv exercises.
Date and Time
Location
Refund Policy