Implementing e-learning: a Toolkit for RTOs

Friday, 21 March 2014 from 12:00 pm to 1:00 pm (AEDT)
Event Details
Implementing e-learning: a Toolkit for RTOs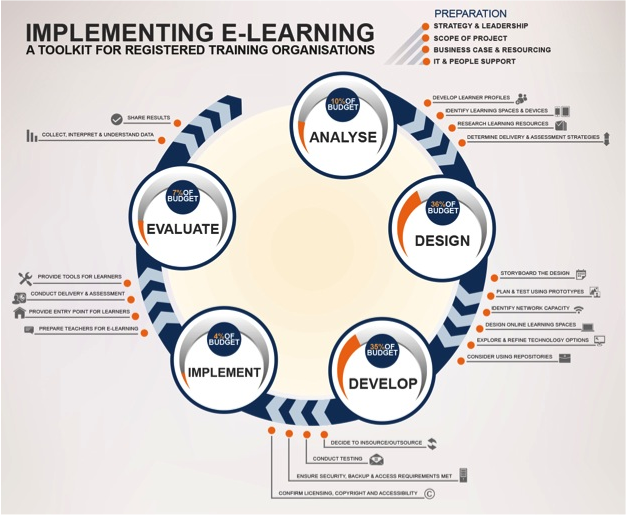 The National VET E-learning Strategy have just launched an Implementing e-learning a toolkit for RTOs.
The interactive infographic guides managers (and practitioners) through the decision and action points involved in implementing e-learning.
The toolkit has templates, case studies and digital stories from various projects funded by the National VET E-learning Strategy.
Join us for a free webinar that will explore the process of implementing e-learning and how you can use the tools to implement e-learning in your organisation.
The session covers:
The process of implementing e-learning
How to get the most out of the infographic and tool
How e-learning was implemented in the case studies.

Implementing e-learning
Join us online with Melanie Worrall on Friday, 21st March 12:00 PM to 1:00 PM (AEDST). Seating is limited to the first 50 respondents. 
Who should attend?
Managers and practitioners in RTOs or organisations looking to implement e-learning in their organisation. While the infographic and case studies are focussed on RTOs, there are takeaways for other learning and development professionals.
Meet the presenter - Melanie Worrall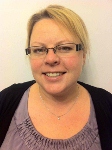 Melanie is the Director of The Klevar Group, who specialise in the use of technology in learning and development. She has worked in learning and development for over 13 years and has worked on a number of emerging technology projects, including peer assessment using LMS tools and Augmented Reality. She holds a MBA, Master of Philosophy, Bachelor of Education (Education and Training of Adults) and a Bachelor of Arts. Melanie is passionate about learning in all its forms. She is a bit of a geek and loves working with technology.
Organiser
Klevar is a learning and education company who specialise in the application of technology to achieve successful outcomes for learning and education.
We do this through our unique model that outlines our approach to achieving innovative, stable, sustainable outcomes.
We provide consultancy, project management, educational design and research as well as content development, front and backend technical solutions. Our approach is to consider the evidence base for solutions balanced with future proofing activities to ensure relevance for the future.