Join us for the first in our Impact Roundtable Series discussing employment, leadership and disability.
About this event
In celebration of International Day of People with Disability, Hireup is hosting a free, online roundtable event. We'll discuss employment, leadership and disability with an exceptional panel of leaders with disability, facilitated by our very own Board Observer, Natalia Hodgins.
The Panel:
Featuring a musical performance by Lara Nakhle [Platinum Cre8ve, The Voice 2017 Audition]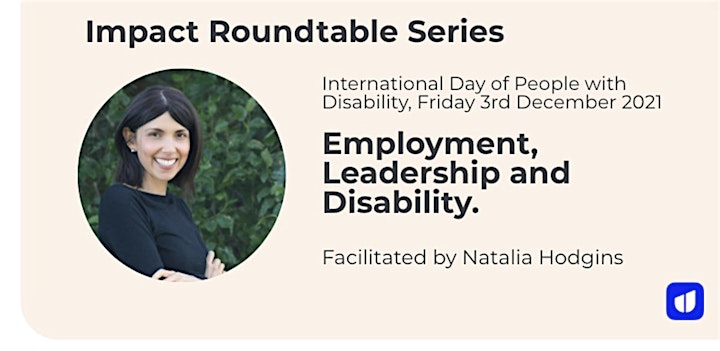 Organiser of Impact Roundtable to celebrate International Day of People with Disability
Hireup is an NDIS registered online platform for people with disability to find, hire and manage support workers who fit their needs and share their interests.
For too long, people with disability have had to accept support on someone else's terms. At Hireup we decided to fix that, by investing in technology and our community and bringing together as many Australians as possible to share in our vision. Together we are redefining what it means to be connected. To be supported. To be a community empowered by a system that matches people not just on qualification but on shared interests. 
Hireup allows users to manage their own relationships with support workers, while we take care of all the administration including tax, super, insurance and payroll.