Description
We invite you to an exciting event on Monday, May 29th 2017 to celebrate the achievements of some outstanding purpose-driven innovators:
New possibilities. New capabilities. New products. New ways to create impact. New business models.
As part of the Inaugural Impact Accelerator, we had a fantastic first cohort of teams and organisations.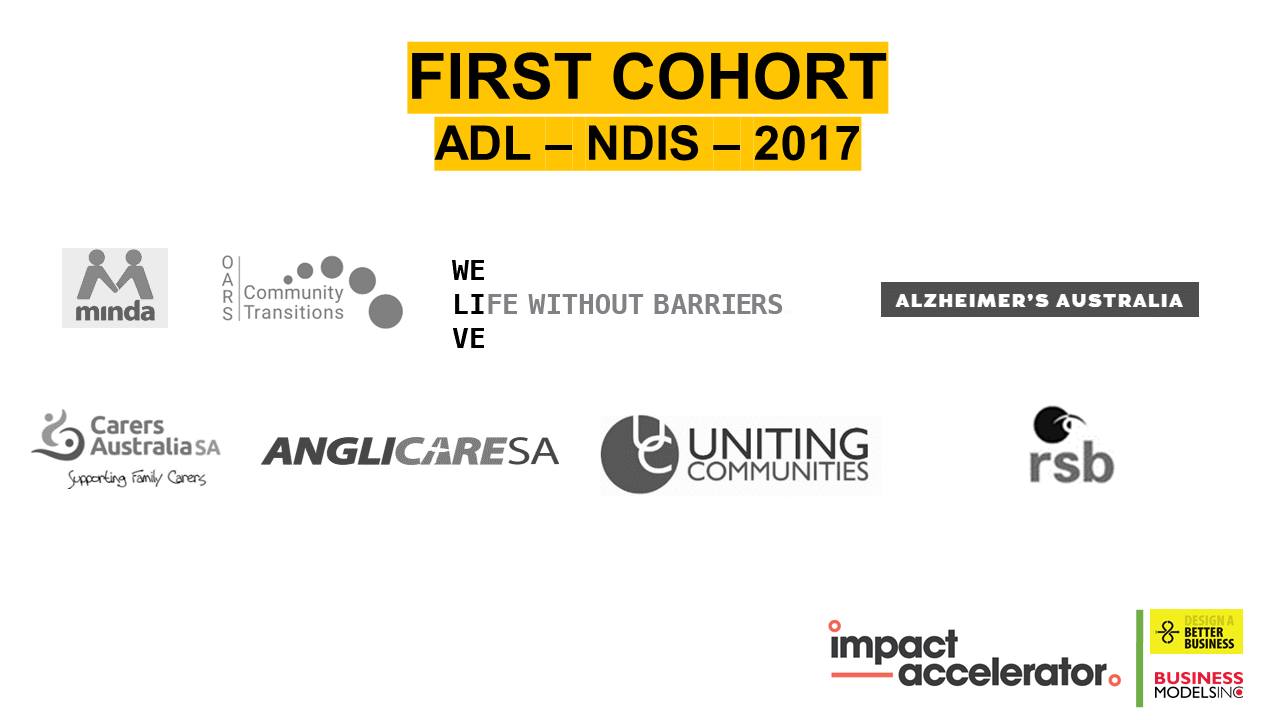 The NDIS was created to enable Choice and Control for the individual. A lofty goal and absolutely the right thing to do – however, our challenge is not awareness of the issues or desire to innovate, rather it is to find practical ways to act and change in the real world.
We are proud to say that over the last 100 days we have worked with an exceptional group of individuals who are working to bring positive change for people living with disabilities through our inaugural Impact Accelerator. These 25 people, and the organisations they work in, have great ambition to create better services for people with disabilities, are optimistic, are energetic and most importantly show the following traits of the innovator:
they are aware of and question their assumptions

they think big to explore new possibilities

they are humble enough to go and ask customers what they really want – then focus on testing new ways of co-creating value for those who need it the most

they show a growth mindset

they are building entrepreneurial skills for the 21st century

finally, they think and work like a designer
Coming to the Impact Accelerator from a range of backgrounds these exceptional people have built new skills in customer research, business model design, prototyping and testing, market validation and visioning for the future.
Come on the 29th of May to listen to the journey of these individuals and the challenges they have overcome to create better lives for people with disabilities. Hear firsthand from the people who have demonstrated that they are the foundation of the new future of the organisations they represent.
They will be sharing their design journey, challenges overcome, and stories of change. We will also be granting Innovation Fellowships on the day, and would love for you to be there to celebrate this milestone with them.
Tickets are free, but numbers are limited – so we encourage you and your wider team to register now.
Looking forward to seeing you there,
Suhit & Matt from the Business Models Inc team.