Description
PRESENTS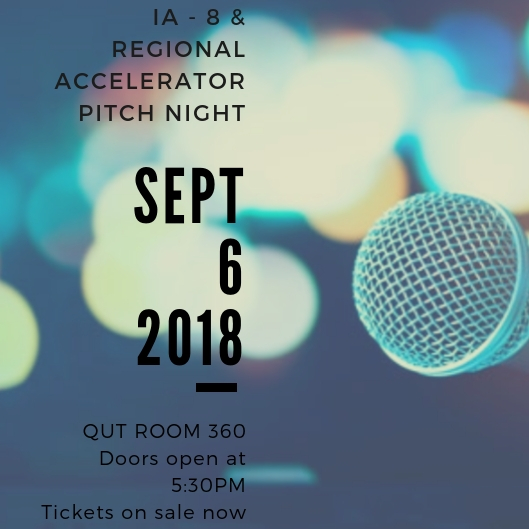 It's not that often you get the opportunity to hear truly inspirational entrepreneurs pitch business models that are as committed to pursuing economic returns as they are focused on addressing some of the most complex social and / or environmental needs our communities face.
On Thursday 6 September the Impact Academy Showcase and Marketplace is live again in Brisbane, this time at QUT, Gardens Point, Room 360. Our most recent tribe of social enterprises have now completed our 8th round of the rigorous Impact Accelerator program, and will be pitching their ideas in order to demonstrate what they have achieved and how others can get involved in their exciting future.
These are extraordinary business founders / co-founding teams who are scaling enterprise models that will impress your socks off and blow your hair back. You will be genuinely impressed as they 'Showcase' the boldness of their commercial visions and in awe of the commitment to their cause, just as we are.
As with all previous events we will also repeat the hussle and bussle of the vibrant 'Marketplace' displaying the strength of the growing alumni, now 90 enterprises strong. Since our last marketplace these teams have won national awards, competed on the global scale, raised capital, expanded internationally, launched exciting apps and digital platforms, opened manufacturing plants, designed new products, built highly capable teams, secured multinational contracts and many more exciting commercial outcomes.
What they have also done in their recent journey is create phenominal outcomes across the community in areas including education, health, indigenous, seniors, youth, mental health, disabilities, waste management, ecological / environmental, international aid and other areas of complex community needs and often systemic issues.
Tickets will include food and drink and the evening will impress again.