Imagining an Alternative World: Justice in Post-COVID Societies
Sponsored by the Department of Peace and Conflict Studies and Sydney Peace Foundation
About this event
Imagining an Alternative World: Justice in Post-COVID Societies
Former SBS journalist Liz Deep-Jones will engage in conversation with sports broadcaster and human rights activist Craig Foster and author Emeritus Professor Stuart Rees, University of Sydney, on visions for justice in post-COVID societies and issues arising from Stuart's most recent book Cruelty or Humanity: Challenges, Opportunities and Responsibilities (Policy Press, 2020) nominated for the British Academy's Book Prize for Contribution to Global Cultural Understanding 2021.
This event is free though registration is required by 11am Wednesday 26 May 2021
#postCOVIDjustice
Speakers
Stuart Rees AM is an international human rights activist and Professor Emeritus of Social Work and Social Policy, Founder/Director of the Sydney Peace Foundation and co-founder of the Centre for Peace and Conflict Studies at the University of Sydney. His many books on peace and social justice include Passion for Peace: Exercising Power Creatively (UNSW Press, 2003) and two poetry anthologies Tell Me The Truth About War and A Will To Live. In 2005, Stuart was awarded the Order of Australia 'For service to international relations' and in 2018, the Jerusalem (Al Quds) Peace Prize.
Following a decorated football career as Australia's 419th Socceroo and 40th Captain, Craig Foster AM has become one of Australia's most respected sportspeople as a broadcaster, social justice advocate and human rights campaigner, working with the Australian Multicultural Council and as an Ambassador for Amnesty Australia, the Affinity Intercultural Foundation and Addison Road Community Centre including their #RacismNotWelcome campaign for local councils across Australia. Craig is particularly well known for his refugee advocacy and social media campaigns including #SaveHakeem, #GameOver and #PlayForLives.
Liz Deep-Jones is a multi-media journalist, producer, social media strategist, content creator, host, published author, public speaker and film maker. Highlights of a career spanning more than 20 years with SBS TV included interviewing the Dalai Lama, the late Nelson Mandela and Geoffrey Robertson QC. Liz is currently producing a multi-media exhibition tackling racism and celebrating Australia's diversity.
This event includes Q&A, poetry read by young Rohingya poet, Asma Nayim Ullah, and 'music for humanity' from the Omari Sisters, Gemimah and Miriam, both originally from the Democratic Republic of the Congo and, with their brother, were refugees for eight years in Malawi before coming to Australia. Their singing expresses their commitment to the dignity of all human life and the unity of the human family.
Gleebooks will be selling copies of Cruelty or Humanity and Craig Foster's latest book, Fighting for Hakeem.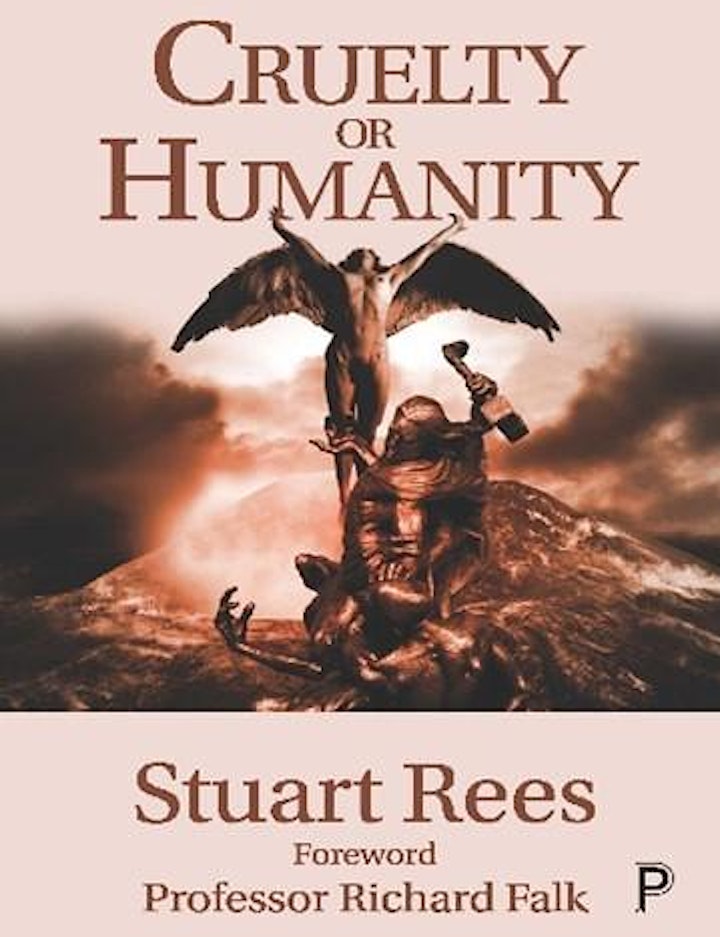 Organiser of Imagining an Alternative World: Justice in Post-COVID Societies