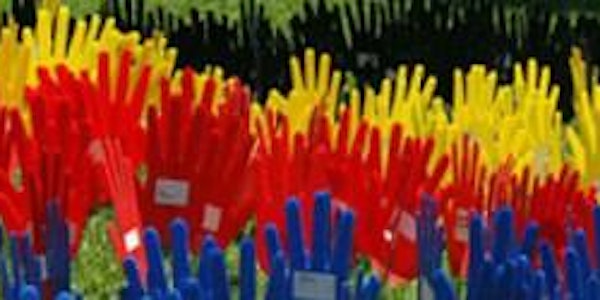 Imagining alternative justice futures for Indigenous children in the ACT -...
Location
ANU College of Law
Lawlink theatre
Acton, ACT 2601
Australia
Description
All are welcome to this forum, where a people from a range of backgrounds will discuss the current situation regarding the impact of the criminal justice system on Aboriginal people in the ACT. We will try to make sense of rates of incarceration. We would also like to reflect upon Aboriginal women's perspectives on the impact of the criminal justice system, and in particular concerns raised recently that reducing incarceration rates will result in the increased victimisation of Aboriginal women and children.
We will also ask: what is being done to ameliorate the negative impacts of the criminal justice system? We have invited people who work in this area to share their knowledge and insights about reforms in the criminal justice system, including:
· Police diversion from custody,
· Aboriginal sentencing reports,
· Correctional services strategies,
· the Galambany Circle Court,
and community initiatives, including:
· the Solid Sista's and Brotha's Aboriginal Program
We have also invited scholars and policy makers who have an interest in in Restorative Justice and Justice Reinvestment to discuss to what extent these are being implemented in the ACT.
We will ask what policy positions is the ACT Government taking? What policies does each party have? Are they working together to develop a 'tri-partisan' approach?
We want to discuss concerns that Aboriginal people have about what is not being done, what is being done and the way that it is done, and ask what other social support, services, and community education is necessary to disrupt the current patterns.
Our discussion will be moderated by ANU Law lecturer, Mary Spiers Williams, and questions will be posed by ANU and UC students to invited discussants. There will also be opportunities for impromptu questions and informal discussion over food and drinks afterwards.
Ms Traci Harris (Women's Legal Centre),
Dr Wayne Applebee (Galambany Sentencing circle)
Magistrate Bernadette Boss (ACT Magistrate's Court including Galambany Sentencing circle),
Mr Chris Bourke, (Minister for Indigenous Affairs)
Mr Andrew Wall (Shadow Minister for Indigenous Affairs and Corrections),
Mr Shane Rattenbury (Minister for Corrections),
Dr Anthony Hopkins (Senior Lecturer ANU College of LAW and scholar on Aboriginal pre-sentencing),
Dr Lorana Bartels (Associate Professor University of Canberra, and scholar of incarceration rates, especially that of women),
Dr Tony Foley (Associate Professor ANU College of Law and scholar of restorative justice),
Mr Jeremy Boland (penology scholar and corrections official visitor),
Community organisation and interest groups have been invited to attend, including members of ACT Indigenous community organisations. Members of the audience will include students from the Amnesty ANU and Amnesty UC, and from the ANU College of Law Reform and Social Justice Group, members of ANTaR ACT and Amnesty ACT.
Moderator: Mary Spiers Williams (ANU law lecturer)
TIMING:
5:30 for a 5:45pm start followed by refreshments provided by the ANU College of Law Reconciliation Action Plan committee.
If you have questions or need transport, please call Cherisse on 0449 738 901.