Description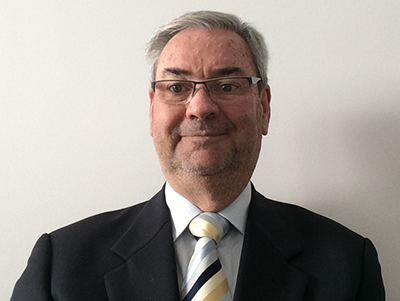 There are cashed up buyers out there who are looking for businesses just like yours. If one of them approached you today, would you:

BE PREPARED for due diligence?

Would you get maximum value for your business?

Do you know what that maximum value of your business is?
If your business isn't for sale at the RIGHT price and you are NOT interested in your ultimate payday then stop reading this right now, because there is nothing I can do for you.
BUT, if you know that you will sell your business for the RIGHT price then you need to listen to what I have to say next. Due to a tsunami of baby boomers selling their businesses, 75% of all small and medium-sized businesses will be for sale in the next 10 years. That's right 75%. So where does that leave your business? In a buyers' market, you need to be the most attractive option available. That's how you maximise your sale price.
If you understand the importance of the information I have just shared, then I would love to personally invite you to a Free Seminar I am hosting at The Western Australian Club On 9th November at 3:30 pm.
This is an information only seminar, I promise there will be absolutely no sales pitch.
If you're confident the value of your business is maximised today and any potential buyer would snap it up for a premium price then this seminar is not for you, BUT if you're NOT confident the value of your business is maximised, then you can't afford to miss this seminar. This seminar will inform you on the how and what of Attractiveness. It will inform you on how to become a high-performance business.

Learn how the philosophy of COMPETITIVE ADVANTAGE, CPR, BAG, GPS, ATTRACTIVENESS, and VALUE all knit together to provide a highly structured solution to the most common problems that hold small business owners back from creating a profitable high-performance business or what others refer to as achieving the next level.
What You Will Learn
How to save time, make more money, save more money with less stress

What makes a business attractive to a potential buyer.

How to make an informed value estimate of your business.

Why a paradigm shift from Profit to Value makes sense.

How to get out of the Founders mentality and why it is important.

Why systems and processes are so important to the value of a business.

How to maximise the sale value of your business.

How to BE PREPARED and sale ready at all times because that is simply good business strategy
My Gift To You
Everyone who signs up for and attends the Free Seminar will go into the draw for one Free Business Attractiveness Makeover and report worth $3,500 AND one of three 12 months free subscriptions to the world's most powerful business management and growth software, for small and medium businesses, powered by MAUS and valued at $1164.00 each. Check out what fantastic cloud-based business management software makes up this offer by visiting www.biztoolzsolutions.com.au