Description
Come on a journey with illustrator and hand letterer Andrew Frazer as he shows you how to illustrate your very own imagination-filled character & hand lettered book cover.

From illustration and typography fundamentals to developing your own style, this full day workshop will inspire you moving forward in your creative pursuits.

Fundamentals - How to use basic shapes to build form & depth into your character.
Emotion - How to communicate emotion through subtle details & gestural line movement.
Scale - How to translate a small scale sketch to a large scale mural using traditional & non-traditional methods.
Composition - How to layout your subject matter to create intrigue from the viewer without completely overwhelming their senses.
Narrative - How to construct multiple illustrations that weave together to create a larger narrative.

This workshop is strictly for youth aged between 12-18. Lunch is included, please let us know in the notes if you have any allergies or dietary requirements.

ABOUT THE ARTIST:
Andrew Frazer is a full-time, multidisciplinary artist from Gelorup, Western Australia.
Inspired by stories of hope, despair, redemption, pain & forgiveness - Andrew's narrative based art continues to draw upon these experiences that connect us all through shared stories. From public murals, illustration, hand lettering, design & arts management (Six Two Three Zero) - Andrew's arts practise continues to expand & refine as a testament to his passion for personal growth.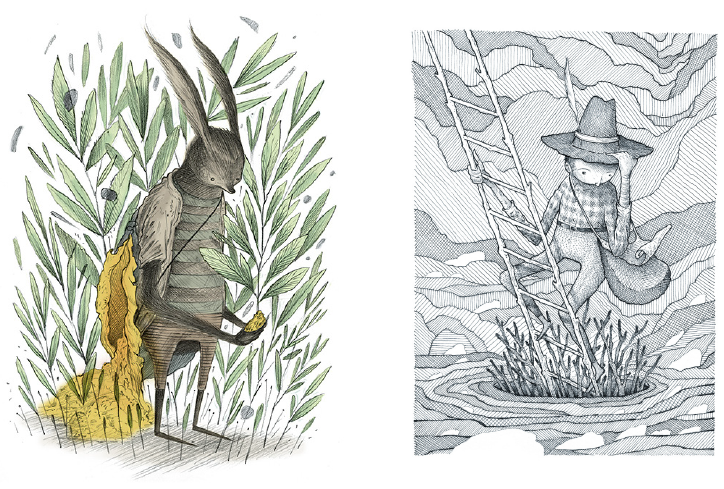 Image Credit: (Left) Andrew Frazer, 'Drawn Onward' Written by Meg McKinlay, Fremantle Press 2017
(Right) Andrew Frazer, 'There Is Only One Way From Here', 2018

This workshop is presented by the City of Greater Geraldton with support from The Geraldton Project