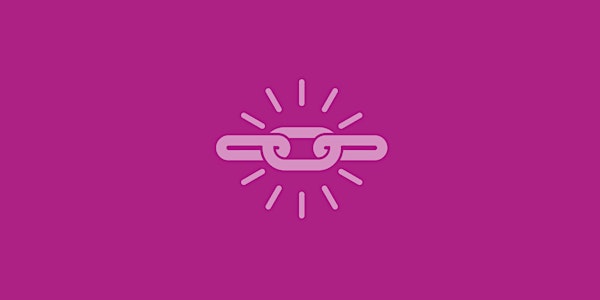 ILC readiness for community organisations: NDIS workshop 3 of 4
Event Information
Location
Jasper Hotel
489 Elizabeth Street
Melbourne, VIC 3000
Australia
Description
The Australian Federation of Disability Organisations (AFDO) Disability Loop project is proud to announce that our free NDIS workshops for community organisations are now being rolled out, starting in Melbourne.

NDIS Opportunities Workshops

The NDIS Opportunities series of half day workshops have been designed especially for community information, capacity building, and advocacy organisations. Over the two days 1-2 June 2016, Melbourne based CEOs, senior managers and board members who work in organisations that inform people with disability and their families about the NDIS will be able to build their capacity in four free half day workshops.

The workshops will be progressively rolled out throughout Australian capital cities over the next few months. Make sure you are subscribed to the Disability Loop eNews so you find about sessions in your state or territory quickly.

The NDIS Opportunities series has been developed to resource and assist small community organisations as they navigate the significant changes that the new market environment brings. These workshops have been specifically tailored to the needs of small community organisations that would appreciate a safe space for thought provoking and sensitive discussions about the opportunities and challenges that they face. Specific, helpful detail is provided to assist with the strategic decisions needed as the 'transition to full Scheme' progresses.
Learn about the 'transition to full Scheme' from the perspective of community organisations
Get easy to understand information and resources tailored for community organisations
We come to you; workshops will be available throughout Australia in 2016
Opportunities workshop 3 of 4: ILC readiness for community organisations
The ILC framework is a new and exciting part of the NDIS; let's discuss the impact it will have on community organisations.
This session will explain the implications of the new concepts in the ILC Framework and help organisations begin the preparation for the introduction of the Information, Linkages and Capacity Building part of the NDIS.

There are four (4) half day NDIS Opportunities workshops:


Opportunities in the NDIS for community organisations: What changes will a market environment bring your organisation? What are the associated opportunities and challenges? Let's discuss the importance of independence and the impact on sustainability.
NDIS Opportunities in detail: Building on the first workshop, we will get familiar with the NDIS Price Guide and discuss some of the Support Clusters in the NDIS. Let's dive in and talk about the implications of becoming a registered provider of supports in the NDIS.
ILC readiness for community organisations: The ILC framework is a new and exciting part of the NDIS; let's discuss the impact it will have on community organisations and start the work to become ILC ready.
Working with Local Area Coordinators: Let's discuss the changes, opportunities and challenges that the introduction of the large-scale LAC system will bring for community information, capacity building and advocacy organisations.

The Melbourne workshops will be held over two days 1-2 June 2016 at the Jasper Hotel as follows:


Because of the importance of well informed discussion, organisations are invited to bring both a senior management representative and a board member to the workshop. Please feel welcome to register for some or all of the workshops.

Please note that due to the focus of this project and logistics, we regret that these workshops are not open to interested service provider agencies.
FAQs
What are my transport/parking options getting to the event?
Train: Catch any service into the city centre via the City Loop. Depart at Melbourne Central Station and take the Elizabeth Street exit to the corner of Latrobe and Elizabeth Streets. Walk 200 metres north along Elizabeth Street to Jasper Hotel, located on the left hand side over Franklin Street just before Therry Street.
Tram: Several trams reach the city from various north and northwestern suburbs including routes 19, 57, 59 that travel along Elizabeth Street stopping outside Jasper Hotel. Trams on Elizabeth Street connect with most other services from Melbourne's outer suburbs. Other tram routes within 200 metres of Jasper Hotel are Swanston Street 1, 3, 5, 6, 8, 16, 22, 64, 67, 72 and Latrobe Street 24, 30, 34.
Parking: Jasper Hotel does not have parking onsite though located less than a 5-minute walk away from the hotel is CBD Park. CBD Park is located at 58 Franklin Street and is a multi-story under-cover car park open 24 hours, seven days a week. Jasper hotel offers a 10% discount for car parking at this site. Please see staff for 10% discount voucher. For up-to-date rates and further information you can visit them here.
Where can I contact the organiser with any questions?
You can call the Disability Loop team at AFDO on (03) 9662 3324, or email disabilityloop@afdo.org.au
Is my registration/ticket transferrable?
Tickets are transferrable to another appropriate person from the same organisation as long as noting the limit of two persons per organisation per session. Ticketholders will be expected to sign in at the event.
Date and time
Location
Jasper Hotel
489 Elizabeth Street
Melbourne, VIC 3000
Australia