IIBA Brisbane - Operationalising Innovation through Business Architecture

Wednesday, 18 April 2018 from 5:30 pm to 8:00 pm (AEST)
Event Details
IIBA Brisbane is pleased to welcome members to our April 2018 event "Operationalising Innovation through Business Architecture" presented by Neil McCaffrey. 
So you've successfully completed a Customer Based / Human Centred Design sprint and can stand back and look with pride at the 3rd floor meeting room's walls covered with the requisite multi-coloured post it notes, customer personas and info graphics encapsulating blood, sweat, tears and ideas...
...the trouble is it's like there is a force field across the doorway to the meeting room and nothing in the rest of the organisation has or is likely to change anytime soon. What do you do?
Enter Business Architecture. Come for an interactive session on one potential way to "operationalise" innovation. We will do a 30,000 ft overview of how to leverage business capabilities to turn new service concepts into reality via an organisation's change portfolio. This session includes a hands on exercise. 
Complimentary canapes and drinks will again be provided for the event.   
Speaker Biography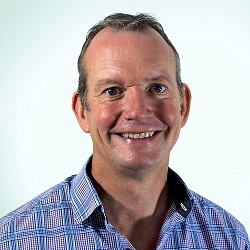 Neil McCaffrey is currently acting as an independent consultant having fund advising organisations on fit for purpose Business Design and Enterprise Architecture. With over 30 years of experience (yes he's no spring chicken), Neil has been lucky enough to work in Africa, Asia and Europe across many industries and cultures. His focus has been on strategy information and execution normally using enabling technologies. He has been a lecturer and executive coach and from an IIBA perspective his main claims to fame are being part of the organisation responsible for bringing the IIBA to Australia, launching the Brisbane Branch and servicing as the National Treasurer 2010 to 2012.


Date: Wednesday, 18 April 2018

Time: Doors open at 5:30pm for drinks, canapes and networking. Presentation begins at 6:00pm

Fee: Free for IIBA Australia Chapter Members and $33 including GST for non-Australia Chapter Members

Venue: ASG Group, Level 13 259 Queen St, Brisbane City QLD 4000
Registration closes 1:00pm on 18 April, unless sold out prior.


If you are interested in presenting at future IIBA Brisbane events, please send an email to BrisbaneEvents@australia.iiba.org.
Sponsor
This event is brought to you by ASG Group.  ASG is an award winning IT business solutions provider, offering a complete digital transformation service, from infrastructure and managed services, through to business and IT advice and solutions implementation.
Membership
Please ensure your IIBA Australia Chapter Membership is current if reserving this ticket type.
For member enquiries, please contact IIBA Brisbane Member Services Coordinator at BrisbaneMembers@australia.iiba.org 
Read more IIBA® Australia Chapter news and events at australia.iiba.org. Join today at www.iiba.org. Become a Certified Business Analysis Professional™ (CBAP®) or obtain Certification of Competency in Business Analysis™ (CCBA®).
International Institute of Business Analysis® Australia Chapter Ltd ABN 97 139 072 389, PO Box A892, Sydney South NSW 1235, Australia
The IIBA® Privacy Policy can be found at www.iiba.org.
When & Where

ASG Group
Level 13, 259 Queen Street
Brisbane, QLD 4000
Australia

Wednesday, 18 April 2018 from 5:30 pm to 8:00 pm (AEST)
Add to my calendar