IIBA Adelaide: Improving Communication and Collaboration through Improvisation by 'Kupe Kupersmith'

Wednesday, August 26, 2015 at 5:30 PM (ACST)
Event Details
The IIBA Adelaide team welcomes you to a yet another inspiring event of the year -
Improving Communication and Collaboration through Improvisation
Join us in the Board room at the Science Exchange.
To accomplish anything you need the help of others and others need your help. Successful teams have members that are continually improving how they interact and communicate with each other. Collaboration, creativity, and results grow out of an environment that is positive and affirming.

In this highly interactive and fun session, Kupe, an improvisational actor, focuses on key improvisation lessons that will help you be a more attentive and flexible team member. You will walk away with lessons to help you stay in the present, temporarily suspend judgment, keep conversations moving forward and listen generously. These skills are needed to build positive, trust based, results oriented teams. With Kupe's background he will be able to help you directly apply these skills to your job.

Session Objectives :
• The ability to think on your feet and keep a conversation moving forward
• Learn lessons that will make you a sought after team member
• Gain confidence and trust in yourself and others

Speaker Bio :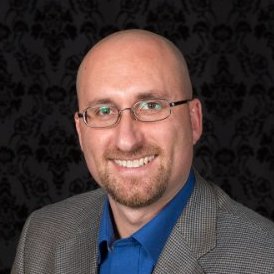 Kupe Kupersmith, President, B2T Training, possesses over 15 years of experience in software systems development. He has served as the lead Business Analyst and Project Manager on projects in the Energy, television and sports management and marketing industries. Additionally, he serves as a mentor for business analysis professionals. Kupe is co-author of Business Analysis for Dummies, a Certified Business Analysis Professional (CBAP®) and an IIBA Board Member.
Kupe is a requested speaker in the BA field and has presented at many IIBA Chapters and BA conferences. Being a trained improvisational comedian, Kupe is sure to make you laugh while you're learning. For a feel for Kupe's view on business analysis topics check out his blog on BA Times. Kupe is a connector and has a goal in life to meet everyone!
 Event Details
Date:

Wednesday 26th August 2015

Time: Registration opens at 5:30pm

Fee: Free for IIBA Australia Chapter members and $30 for non members*.  
Venue: Board Room @ The Science Exchange, 55 Exchange Place, Adelaide (Click here for a map).
 *Please note the Australian Chapter Membership (ACM) is a $30 yearly fee in addition to your IIBA membership.  You must have both IIBA and ACM membership to gain free entry to this event.  Please refer IIBA membership section for details.

Event Sponsors
Ajilon is a leading consulting company, with committed and talented professionals providing information technology and business consulting services across Australia. 

Our approach is simple – we make sure we understand your business then work alongside you as an extension of your team, using our expertise and proven methodologies. We have offices in most major capitals, operating with a best-of-breed consulting team who actively deliver solutions that support and improve our clients' initiatives every day. 

Ajilon is product independent and we take pride in providing service and advice that best addresses our clients' needs. Our reputation is our biggest strength and our clients engage us for our exceptional people, our strong 'can-do' approach and our continual focus on delivering practical solutions. We continue to succeed by engaging the best people, ensuring our methods are current and relevant, and – above all – understanding our clients and their businesses. Website www.ajilon.com.au 
Sponsors in Other States
The IIBA® Australia Chapter would like to thank the following sponsors for their support:
When & Where

The Science Exchange
55 Exchange Place
Adelaide, SA 5000
Australia

Wednesday, August 26, 2015 at 5:30 PM (ACST)
Add to my calendar
Organizer
The International Institute of Business Analysis (IIBA®) is an international not-for-profit professional association for Business Analyst professionals. Our vision is to be the leading world-wide professional association that develops and maintains standards for the practice of business analysis and for the certification of practitioners. read more ...
IIBA Adelaide: Improving Communication and Collaboration through Improvisation by 'Kupe Kupersmith'