Multiple Dates
IHMRI's Bite Size Science Webinars
Sales Have Ended
Registrations are closed
Thank you for registering for IHMRI's Bite Size Science Week Webinar. We look forward to seeing you there. IHMRI
Sales Have Ended
Registrations are closed
Thank you for registering for IHMRI's Bite Size Science Week Webinar. We look forward to seeing you there. IHMRI
IHMRI's Bite Size Science Webinars - Each day one of IHMRI's researchers share their work for National Science Week.
About this event
Have you ever had a health related science question but haven't had the opportunity to ask it? Well, now you can if you register for IHMRI's Bite Size Science Webinars! Every day during National Science Week, an IHMRI researcher is available for you. Covering topics such as skin cancer treatments, cardiovascular health and exercise, learning about learning through the worm, and neurodegenerative diseases like Motor Neurone Disease and Parkinson's Disease.
From 17 - 21 August IHMRI researchers will be available to you, talking about their research and to answer your questions. 
Mon 17 August 12.30pm Dr Luke McAlary
Tues 18 August 12.30pm Professor Heath Ecroyd
Wed 19 August 12.30pm Professor Marie Ranson
Thurs 20 August 12.30pm Dr Monique Francois
Fri 21 August 12.30pm Dr Yee Lian Chew
While these webinars are free, as a not for profit organisation, any donations you would like to make to IHMRI will be gratefully received. All funds raised will go towards the continuation of our vital research. Thank you.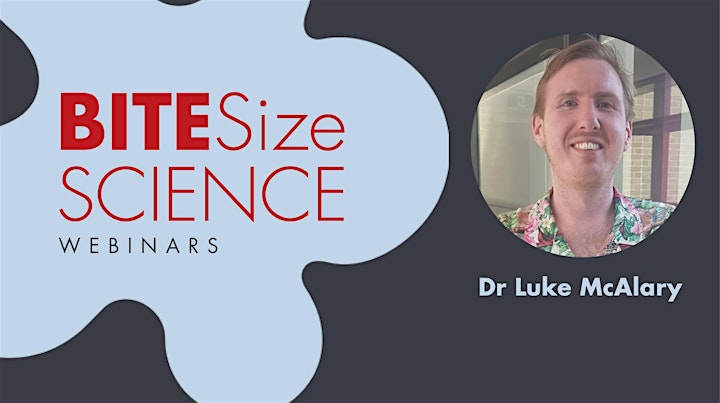 Monday 17 August  12.30pm to 1.00pm - Dr Luke McAlary 
Motor Neurone Disease (MND) is a disease of the motor system, in which the cells responsible for voluntary movement (motor neurons) progressively die, causing patients to lose the ability to walk, talk, swallow and eventually breathe. Having completed his PhD under the supervision of Professor Justin Yerbury, Luke has committed his research efforts towards understanding the causes of MND and also finding a cure for this terrible disease. Register to hear how Luke's team is researching the causes of MND.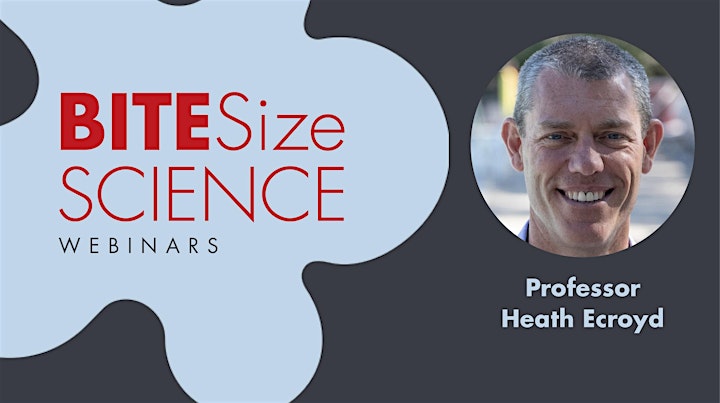 Tuesday 18 August  12.30pm to 1.00pm - Professor Heath Ecroyd
Neurodegenerative diseases are debilitating and insidious disorders that have an enormous financial, emotional and social cost to our community. Each day in Australia 37 people are told they have Parkinson's disease and the estimated cost to the Australian economy of Parkinson's disease is in excess of $12 billion. Register to hear Heath discuss his research into what causes these diseases, the work his team are doing to develop new drugs to treat (and maybe even prevent) these diseases.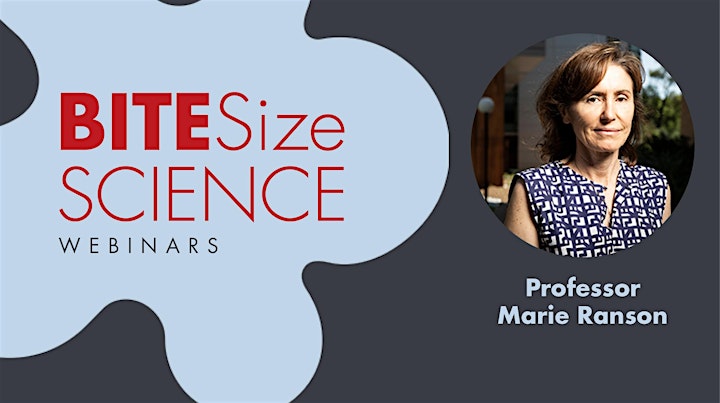 Wednesday 19 August  12.30pm to 1.00pm - Professor Marie Ranson
Professor Marie Ranson has committed her research career to uncovering the secrets of cancer and to help develop better therapeutics against cancers. She is involved in a large multi-institutional study on cutaneous squamous cell carcinomas (cSCC) - one of the most common non-melanoma skin cancers in Australia.  Despite its prevalence, it is not known why some tumours spread to local lymph nodes (metastasis) leading to very poor prognosis and why others do not. Register to hear Marie explain this research and to ask any questions you may have around non-melanoma skin cancers.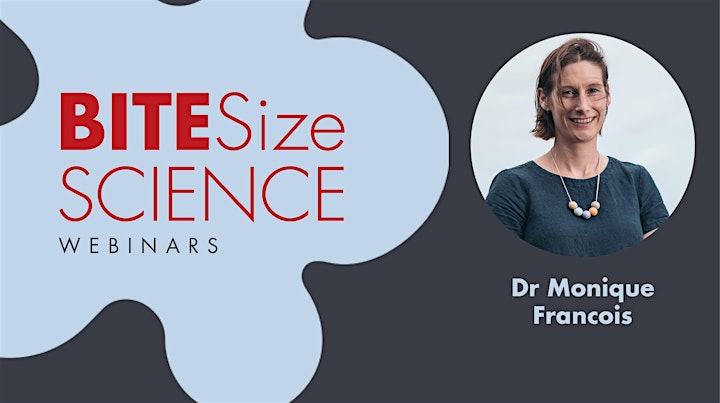 Thursday 20 August  12.30pm to 1.00pm - Dr Monique Francois
Dr Monique Francois is leading a study funded by NSW health, looking at therapies to reduce the burden of cardiovascular disease in people with diabetes (or at risk of diabetes). Monique will study whether the timing of exercise and the reduction of carbohydrates play a role in reducing heart disease. Register to hear more about this study and to ask your questions related to diabetes and heart disease.
Friday 21 August  12.30pm to 1.00pm - Dr Yee Lian Chew
Dr Yee Lian has spent the last 9 years of her life trying to understand life through the worm. Yes, the worm: C. elegans, the tiny nematode with the completely sequenced genome and fully-mapped nervous system. Hear her explain how her research at IHMRI uses the brain of this tiny worm, to reveal new information about the human brain, from looking at single cells and networks to advancing our understanding of how the networks in our brain to "learn" to adapt to a changing environment. 
Organiser of IHMRI's Bite Size Science Webinars
The Illawarra Health and Medical Research Institute (IHMRI) is a not-for-profit charity that supports a network of health and medical researchers at the University of Wollongong (UOW) and the Illawarra Shoalhaven Local Health District (ISLHD).
Our researchers span many academic and clinical disciplines. They work together to understand, diagnose, treat and prevent disease and illness.
We also support clinical research studies and commercial clinical trials to test new treatments, drugs and devices.