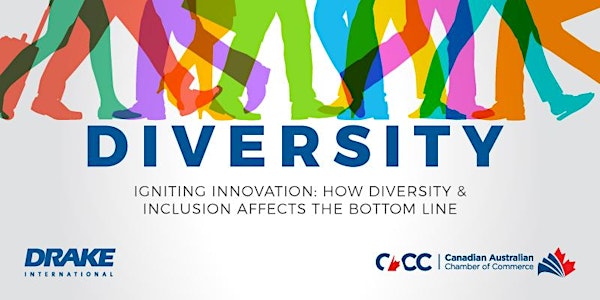 Igniting Innovation: How Diversity & Inclusion Affects the Bottom Line (MEL...
Description

Please join the CACC in partnership with Drake International for our annual Diversity and Inclusion reception where we will explore the positive impacts of diversity and inclusion on organisational culture and performance
A lot has happened in this space over the past 12 months and as we reflect the year gone by, we will discuss what lies ahead. A few themes we'll be exploring with our diverse speakers' panel:
How diversity of thought and experience can ignite innovation in an organisation

The impact Diversity & Inclusion have on a business unit
The steps to take to foster greater Diversity & Inclusion in business practices

How to build an inclusive and diverse culture
This event is part of a wider discussion taking place in both Melbourne (21 March) and Sydney (29 March).


WELCOMING REMARKS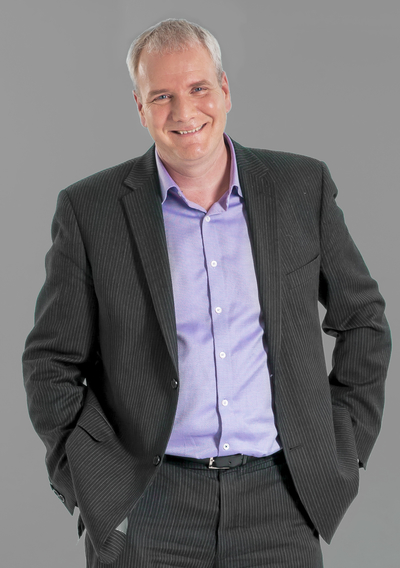 René Lalande, Honourary Consul of Canada in Melbourne
René Lalande joined the Male Champions of Change in 2017. René was appointed Chief Executive Officer at Transdev Australasia in September 2016. As CEO, René oversees more than 5,800 Transdev employees who deliver multimodal public transport services across Australasia. Prior to joining Transdev, René was Managing Director at Bombardier Transportation Australia.
René has nearly 35 years of experience in the public transport, automotive and aerospace industries, and has held numerous senior executive roles, including Vice President Operations at both Heroux Devtek and Spectra Premium Industries. René brings to Transdev a wealth of expertise having worked in both international and local markets, with previous projects in Canada and Mexico. In July 2017, René was appointed as Honorary Consul for Canada in Melbourne by The Department of Foreign Affairs and Trade. (LinkedIn)
SPEAKERS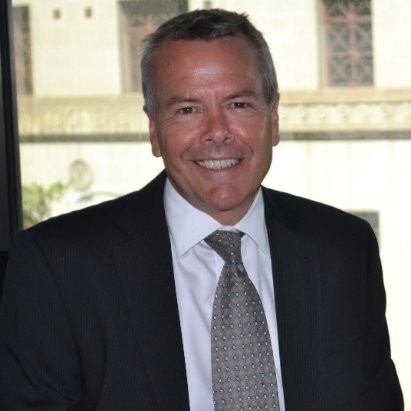 NIGEL HAWORTH
CEO, Drake International - Australia
Holding three decades of global leadership experience driving performance across myriad brands in the professional services sector, Nigel boasts unmatched knowledge in all facets of business operations. Nigel has assumed the role of CEO and Director for numerous notable firms, including Cloudbreak Asia Pacific, Workforce International, Westaff Australia, and Alexander Mann.
Since his appointment as CEO of Drake Australia, Nigel has leveraged his managerial expertise and strong communication skills to unify and streamline Drake's business structure, leading to a consolidation in the company's market standing. Placing a high level of importance on diversity and engagement, Nigel works alongside the Drake executive leadership team to deliver our clients a platform of service care that embodies these core values. Nigel will also be sharing some of the latest insights from Drake's primary research on diversity. (LinkedIn)






MICHELLE BENNETT
Partner - KPMG
Michelle has 20 years of experience in legal and accounting firms, developing extensive expertise in relation to the application of State Taxes and GST across all commercial transactions. Michelle's goal is to ensure that the indirect taxes which impact all stages of a transaction, are managed smoothly and efficiently to allow her clients to focus on their true business objectives. In her current role within KPMG's Deal Advisory team Michelle's current focus is on efficient structuring, financing and implementation of transactions.
Through the course of her experience in both major projects and significant M&A transactions, Michelle has assisted clients in dealing with the State and Federal Revenue Authorities to efficiently manage compliance obligations and resolve or prevent disputes. Recently, Michelle has also taken on the role of Treasurer for Liberty Victoria. She is enjoying contributing in this small way to an organisation with a proud history of working to defend and extend civil liberties and human rights. (LinkedIn)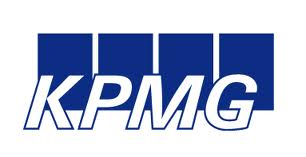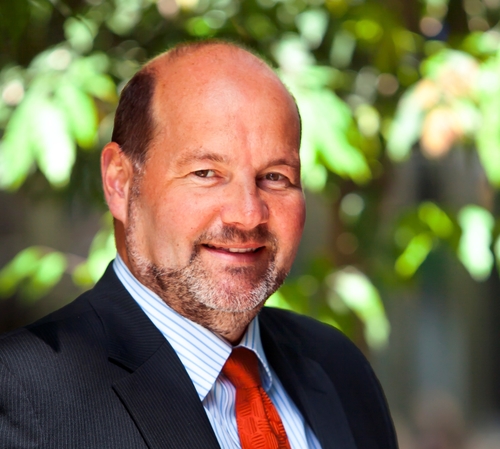 MICHAEL VANDERHEIDE
CEO - Cenitex
Michael Vanderheide has served as Chief Executive of Cenitex, a key provider of ICT services to Victorian government departments, since 2011. Michael's professional experience is a mix of both public and private sectors, with organisations including Qantas, Victoria Police and ActewAGL, in senior roles in the fields of IT and Human Resources. Michael has a Bachelor of Arts, a Masters of Business Administration and is a Graduate of the Australian Institute of Company Directors. He is a Board member of Yooralla, Victoria's largest disability services provider, and is also on the national Board of the YMCA. (LinkedIn)





BARBARA CULLEN
Director - Small Business Victoria, Department of Jobs, Precincts and Regions
Barbara Cullen has worked as a senior leader in the public, private and not for profit sectors. In her current role, Barbara is an executive in the Victorian Department of Jobs, Precincts and Regions with responsibilities including policy and service delivery to the state's small and medium businesses. As Director of Small Business Victoria, Barbara is leading a team that is transforming the Victorian government's digital engagement with businesses to reduce barriers to growth. In 2016, as Chief Operating Officer Transition, Barbara led the project to establish Visit Victoria as the state's tourism marketing and major events company. Prior to government, Barbara was CEO of the Australian Booksellers Association, she established the Australian operations of a Singaporean publishing and retail chain, and ran retail operations for the Institute of Architects. Barbara is a member of the Australian Business Register Board, holds a Master of Business Administration, Diplomas in Marketing, and Fine Art and is an alumnus of the Cranlana programme. (LinkedIn)


MODERATOR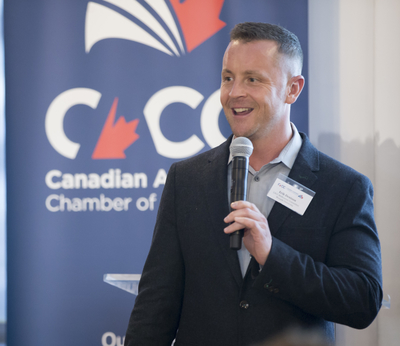 ERIK DENISON
CACC Melbourne Committee
Multi-award winning former national health and science journalist with the Canadian Broadcasting Corporation and Ryerson graduate. After moving to Australia, he worked as a senior communication and public education strategist in the private sector. Erik recently joined Monash's Behavioural Science Laboratory as the lead researcher of the Sport Inclusion Project. (LinkedIn)
AGENDA
5:45 PM - Check-In/Registration
6:15 PM - Welcoming Remarks
6:25 PM - Panel Discussion followed by Q&A
7:40 PM - Networking
8:00 PM - Event Closes
WeWork is the platform for creators. They provide beautiful workspace, an inspiring community, and meaningful business services to tens of thousands of members around the world. From startups and freelancers to small businesses and large corporations, our community is united by a desire for our members to create meaningful work and lead meaningful lives—to be a part of something greater than ourselves. Co-founded by Adam Neumann and Miguel McKelvey in New York City in 2010, WeWork is a privately held company with over 3500 employees.
Organiser of Igniting Innovation: How Diversity & Inclusion Affects the Bottom Line (MELBOURNE)
The Canadian Australian Chamber of Commerce (CACC) is a not-for-profit organisation that aims to build quality business connections and facilitate a strong environment for economic trade & investment between Canada and Australia.

As a volunteer based organisation our objectives are:
To promote the development and expansion of bilateral trade & commerce. 

To promote and support investment between Canada and Australia.

To represent Canadian interests in Australia and Australian interests in Canada.

To maintain and foster a strong relationship with Canadian & Australian Government agencies in matters relating to trade, industry and commerce between the two countries.
Building Business Connections: Bringing Canada and Australia Closer Together