About this Event
Join us for this beautiful Bali retreat for women, where you will reconnect to the ancient wisdom of your soul & learn the language of your heart. Experience Bali's culture with transformational practices we have gathered from around the world to 'Ignite Your Intuition'.
Together we will create a sacred space to balance & cleanse your body, mind & soul to enable you to learn to decode the language of your body. We guide you to tap into your intuitive powers while supporting you with your goals, fears, aspirations, traumas & desires to let go of what no longer serves you & welcome your full expression to shine. You will gain tools & practices on this Bali retreat to help you to create your own rituals to take home.
𝐓𝐡𝐢𝐬 𝐍𝐨𝐮𝐫𝐢𝐬𝐡𝐢𝐧𝐠 𝐁𝐚𝐥𝐢 𝐑𝐞𝐭𝐫𝐞𝐚𝐭 𝐈𝐧𝐜𝐥𝐮𝐝𝐞𝐬*
-6 days & 7 nights accommodation in Uluwatu Bali
-3 daily organic, plant based meals to open your intuitive channels
-Daily dance, yoga, meditation & breath practices
-Wellness & nutrition talks
-Opening ceremony & daily women's sharing circles
-Excursions to sacred sights to experience Bali culture
-Goddess embodiment & womb activation
-Ecstatic dance & sound healing to connect deeper with yourself
-Heart opening cacao ceremony with energy work
-Learning self love practices to take home for your own daily rituals
𝐓𝐡𝐢𝐬 𝐁𝐚𝐥𝐢 𝐑𝐞𝐭𝐫𝐞𝐚𝐭 𝐢𝐬 𝐟𝐨𝐫 𝐲𝐨𝐮 𝐢𝐟:
-its time for you to regain the trust in your intuition
-you dream to experience & immerse yourself into Bali's culture
-you want to learn how to detox your body
-you yearn to be with nature & take a break
-you desire to connect with like minded women
-you aspire to advance your yoga & meditation practices
-you are looking for a retreat after the BaliSpirit Festival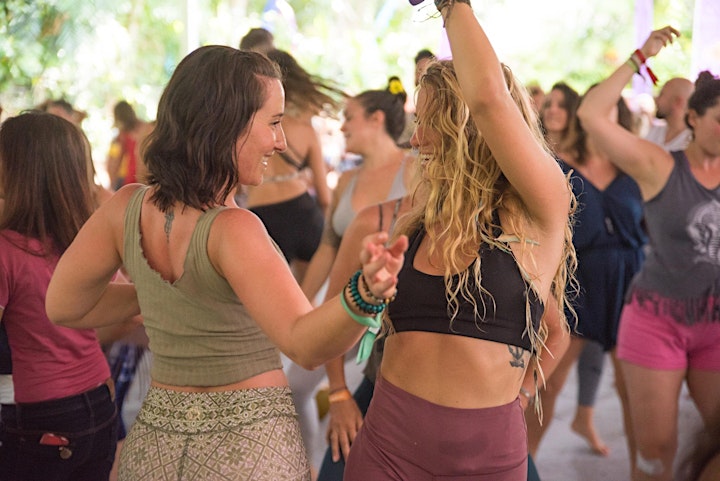 𝐌𝐞𝐞𝐭 𝐘𝐨𝐮𝐫 𝐆𝐮𝐢𝐝𝐞𝐬
𝘑𝘰𝘥𝘪𝘦 𝘓𝘰𝘶𝘪𝘴𝘦
I spent most of my life on a journey of self-discovery to explore nutrition, alternative diets, & various self-development techniques. I worked with hundreds of health practitioners, & completed many transformative professional training programs, including yoga, breathwork, astrology, tantra, nutrition, & many others. It was through all of these practices that I realized that no matter how much I was taught, the key to health and happiness was to strengthen my intuition & learn to listen to my body. Now I am on a mission to inspire & empower people all around the world. My aim is to support people to get in touch with their body, mind & spirit, to let go of all that doesn't serve them. It is my passion to guide beautiful souls to reconnect with their true nature, wisdom & power. Connect with me on Instagram: @jodielouise.oxox
𝘏𝘢𝘭𝘦𝘺 𝘖'𝘕𝘦𝘪𝘭𝘭
My love for fruit & health sparked my interest in nutrition. After studying at IIN, I now help women tune into the intuitive voice of their physical & emotional bodies. Yoga & energy work have always been foundational for me. I am known for my authentic, non-judgmental teaching style & compassion-centered philosophy. I avail myself to continuous philosophical education from various spiritual disciplines, such as completing my Yoga Teacher Training in India. The medicine I share through my teachings helps connect others to the natural rhythms of their body. I hold a beautiful space for growth of the physical & spiritual self. Connect with me on Instagram: @iamhaleymadison
𝘖𝘶𝘳 𝘚𝘵𝘰𝘳𝘺
In 2018 at BaliSpirit Festival we immediately bonded over our love for tropical fruit, health & dancing. With more than 7000 people attending the Festival from all over the world, it wasn't by chance but it was fate that we crossed paths. The Festival sparked such a strong connection between us that it pulled us back to the Festival the following year; this time together. After having such life changing experiences at the Festival, staying connected held us accountable for the growth the continue. Sharing so many of the same passions & dreams to change the world, It felt natural for us to create a retreat together in Bali.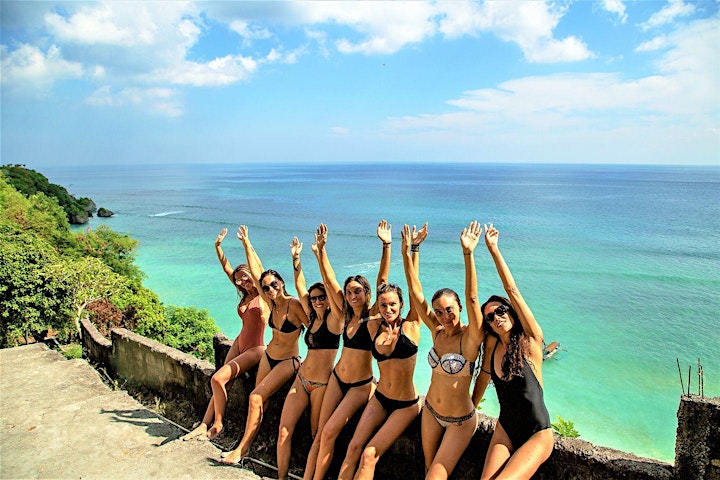 𝐑𝐞𝐚𝐝𝐲 𝐭𝐨 𝐛𝐨𝐨𝐤?
If its a FULL BODY YES to join us for this transformational retreat in Bali all you need to do is make your deposit payment to secure your place. To find out more visit: https://jodie-louise.com/bali-retreat-for-women/
𝐘𝐨𝐮𝐫 𝐈𝐧𝐯𝐞𝐬𝐭𝐦𝐞𝐧𝐭
Choose from one of the below room configurations (prices are in AUD)
-Quadruple Room (bunk bed) $2000
Triple Room (bunk bed or single bed) $2200
-Twin Room (2 king single beds) $2350
-Private Room ( King bed or 2 singles joined) $2500
𝘛𝘰 𝘴𝘦𝘤𝘶𝘳𝘦 𝘺𝘰𝘶𝘳 𝘱𝘭𝘢𝘤𝘦 𝘢 𝘥𝘦𝘱𝘰𝘴𝘪𝘵 𝘰𝘧 $555 𝘪𝘴 𝘳𝘦𝘲𝘶𝘪𝘳𝘦𝘥.
𝗪𝐚𝐧𝐭 𝐭𝐨 𝐜𝐡𝐚𝐭 𝐰𝐢𝐭𝐡 𝐮𝐬?
Lets have a heart to heart chat to discuss your intentions & ask any questions you may have. Book a discovery call with one of us using the below links.
Jodie: http://bit.ly/2NEgnBg
Haley: http://bit.ly/2NeJjkc