Description
PITCHING YOUR STARTUP
Pitching can make or break a business. Investors take interest in the entrepreneur, not just the business, so your pitch must prove that you're capable, efficient, and able to sustain the project into future growth. Storytelling is the best way to make your pitch resonate with your audience. With the right story, you can convey all critical information, capture a room's attention, and attract investors.
It's vital to target your pitch. Investors aren't all interested in the same thing, so do your investor research. Memorising your pitch isn't the same thing as delivering it smoothly and naturally. Practice your pitch in front of a test audience until it flows easily and incorporate their questions and concerns into your pitch.
Here's a quick taste of some of the topics we'll discuss:
Succinctly defining a market problem—and your solution to it
Condensing your entire business concept into a ten-minute pitch
Preparing for any questions and criticisms from investors
Personal presentation, including attire, stance, and voice
This workshop is for entrepreneurs and startups who want to:
Learn how to package their startup concept within a pitch
Attract investors to their startup
Walk away with the knowledge to develop their own high-quality pitch
Register for this workshop to learn how to Pitch Your Startup.
* * * * * * *
ABOUT THE PRESENTER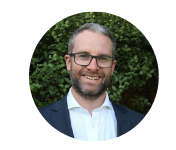 BRETT MELVILLE, DIGITAL TREASURY
Brett Melville was the Investment Portfolio Manager of Australia Post Superannuation Scheme ($8bn) and his main responsibilities were portfolio monitoring, investment research, manager due diligence and implementation. Prior to the APSS, Brett held Treasury dealer positions at Orica and Australia Post. He gained valuable experience in risk management, FX, commodities, interest rates, hedging strategies and balance sheet management. He also worked within National Australia Bank in client relationships, asset transitions and custody settlements for some of Australia's largest superannuation funds.
* * * * * * *
IGNITE STARTUP PROGRAM
The IGNITE Breakfast with an Entrepreneur are monthly networking sessions that enable participants to hear from local successful startups.
The IGNITE Startups program offers learnings, mentoring, networking breakfasts and a supportive environment to help you build confidence and minimise the impact of obstacles to move you forward with your startup. The structured and supportive environment enables participants to move their venture forward.
The IGNITE Startups program is made possible thanks to LaunchVIC funding, led by the City of Whittlesea and delivered by the Melbourne Innovation Centre.
* * * * * * *
QUESTIONS?
To find out more about IGNITE, visit https://ignitestartups.com.au or contact the City of Whittlesea on 9217 2278 or email business@whittlesea.vic.gov.au
This program is proudly delivered by the Melbourne Innovation Centre.