Description
CUSTOMER CENTRIC STRATEGY FOR ENTREPRENEURS
Apply a human-centric approach to business development and a solution-based approach to solving problems. In this workshop, you will explore ways of engaging with customers to provide a positive customer experience before and after the sale to drive repeat business, customer loyalty, and profit.
Customers have access to more information and influence than ever before. This makes Customer Centricity a key to success. It is about offering a great experience for your customers through all stages of connection with your business, from the customer awareness stage through to the post-purchase stage. This workshop will explore customer journey maps, understanding your ideal customer and creating customer personas.
Here's a quick taste of some of the topics we'll discuss:
How to implement a customer centric strategy
The power of using empathy as a base for solving problems
What problems your product or service is addressing
This workshop is for entrepreneurs and startups who want to:
Understand the importance of being customer centric

Achieve results with critical and creative thinking

Deliver experiences that customers truly value
Register for this workshop to learn more about Customer Centric Strategy for Entrepreneurs.
* * * * * * *
ABOUT THE PRESENTER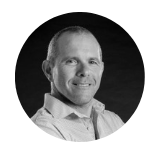 GUY INBAR, DIFFERENTHINKING
Guy Inbar is a Senior Strategy, Innovation, Commercialisation, and Product Executive with extensive experience initiating, developing and managing complex services, products & solutions for Education and 'Blue Chip' organisations such as Melbourne Polytechnic, REA Australia Post, Sensis, and Orange.
Currently, GM of Products, Guy and his team look after a variety of solutions across a range of clients, in areas such as Chat, Voice, Virtual Assistance, and Workforce Management, utilising emerging technologies such as Artificial Intelligence and Machine Learning.
Passionate about the education and the innovation ecosystem, Guy mentors and coaches young business and founders, and has been a lead instructor with General Assembly since 2014.
Guy holds an MBA from the Recanati School of Business (Tel-Aviv University), a BSc from the Technion (Israel's Institute of Technology) and a Cert IV in Business Coaching.

* * * * * * *
IGNITE STARTUP PROGRAM
The IGNITE Breakfast with an Entrepreneur are monthly networking sessions that enable participants to hear from local successful startups.
The IGNITE Startups program offers learnings, mentoring, networking breakfasts and a supportive environment to help you build confidence and minimise the impact of obstacles to move you forward with your startup. The structured and supportive environment enables participants to move their venture forward.
The IGNITE Startups program is made possible thanks to LaunchVIC funding, led by the City of Whittlesea and delivered by the Melbourne Innovation Centre.
* * * * * * *
QUESTIONS?
To find out more about IGNITE, visit https://ignitestartups.com.au or contact the City of Whittlesea on 9217 2278 or email business@whittlesea.vic.gov.au
This program is proudly delivered by the Melbourne Innovation Centre.