Event Information
Location
Whittlesea Tech School
33 Cooper Street
Epping, VIC 3076
Australia
Description
STORYTELLING FOR INFLUENCE
You've developed your business idea. It's time to market. What story will you tell to influence your audience?
We use storytelling to pass on knowledge and wisdom. Audiences react more positively to stories than other forms of information (i.e. PowerPoint presentations), meaning impressive data can't compare to a captivating story. It conveys messages to both the unconscious and conscious mind. To influence your audience, you'll need to turn your business idea into a story.
This workshop will walk you through the building blocks of influential storytelling. Understanding your audience. Forming an emotional connection. Building up to the big idea at the heart of the tale.
Here's a quick taste of some of the topics we'll discuss:
The power of storytelling for influence
How to determine what's most important to your audience
The components and structure of a compelling story
This workshop is for entrepreneurs and startups who want to:
Engage their potential customers with a powerful story

Create a positive emotional link between their business and their customers

Increase their chances of sales, investment or partnerships
Register for this workshop to learn more about Storytelling for Influence.
* * * * * * *
ABOUT THE PRESENTER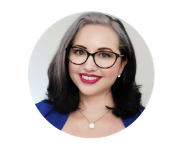 CANDICE DEVILLE, COPILOT CREW
A pioneer in digital media and marketing, Candice is a veteran at driving sales with creative content strategies and social media. She has been actively writing and marketing online since 1995. Highly experienced in developing and executing successful marketing campaigns for multiple brands including Tourism Dubai, Loreal, Mercedes Benz and Panasonic, her work has been featured on CNN Asia, ABC TV and Qantas Business Radio.

Candice shares her multi-award winning approach as a speaker and educator, presenting at major industry events including ProBlogger, PRIA, General Assembly and international content marketing forums.
* * * * * * *
IGNITE STARTUP PROGRAM
The IGNITE Breakfast with an Entrepreneur are monthly networking sessions that enable participants to hear from local successful startups.
The IGNITE Startups program offers learnings, mentoring, networking breakfasts and a supportive environment to help you build confidence and minimise the impact of obstacles to move you forward with your startup. The structured and supportive environment enables participants to move their venture forward.
The IGNITE Startups program is made possible thanks to LaunchVIC funding, led by the City of Whittlesea and delivered by the Melbourne Innovation Centre.
* * * * * * *
QUESTIONS?
To find out more about IGNITE, visit https://ignitestartups.com.au or contact the City of Whittlesea on 9217 2278 or email business@whittlesea.vic.gov.au
This program is proudly delivered by the Melbourne Innovation Centre.
Date and time
Location
Whittlesea Tech School
33 Cooper Street
Epping, VIC 3076
Australia