IGNITE Breakfast with an Entrepreneur #4 - Glen & Julie-Anne Mayer from Sub...
Description
IGNITE BREAKFAST WITH AN ENTREPRENUER #4
Welcome to the fourth Breakfast with an Entrepreneur for 2019!
**LIMITED TICKETS**
This will be a Q&A style event, providing participants with the opportunity to power the conversation through topics you specifically want to learn about when it comes to running your own startup.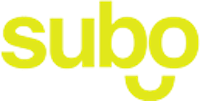 INTRODUCING GLEN & JULIE-ANNE MAYER FROM SUBO PRODUCTS
Subo - The Food Bottle is the brainchild of Aussie parents, Glen and Julie-Anne. Like most parents who lead busy lives, they sought after innovative products to assist in balancing time with their baby and toddler.
Looking for a better way to feed their children home made nutritious foods while on the go, they were unable to find a suitable product that didn't create a wasteful mess. The idea for a "non-squeezable" food bottle was born. If their children couldn't squeeze it there would be less chance for mess.
Subo The Food Bottle is 100% Australian owned and proudly manufactured in Melbourne Australia. Manufacturing in Australia means that they can ensure our customers get products of the highest quality, using the best and safest materials.
Subo Products appeared on Shark Tank Australia where they successfully pitched and secured $120,000 funding from Steven Baxter.
---
BREAKFAST WITH GLEN & JULIE-ANNE MAYER
8:00am to 8:30am - Registration & Sign-in
8:30am to 9:30am - Q&A with Glen & Julie-Anne Mayer
9:30am to 10:00am - Breakfast & Networking
---
IGNITE STARTUPS PROGRAM
The IGNITE Breakfast with an Entrepreneur are monthly networking sessions that enable participants to hear from local successful startups.
The IGNITE Startups program offers learnings, mentoring, networking breakfasts and a supportive environment to help you build confidence and minimise the impact of obstacles to move you forward with your startup. The structured and supportive environment enables participants to move their venture forward.
The IGNITE Startups program is made possible thanks to LaunchVIC funding, led by the City of Whittlesea and delivered by the Melbourne Innovation Centre.
---
QUESTIONS?
To find out more about IGNITE, visit https://ignitestartups.com.au or contact the City of Whittlesea on 9217 2278 or email business@whittlesea.vic.gov.au