IFS Parenting and Legacies Workshop

Wednesday, 13 November 2019 at 9:00 am

-

Saturday, 16 November 2019 at 5:00 pm (AEST)
Event Details
In this workshop participants will explore the depth and complexity of Parenting and Family - foundational human experiences – including the many forms these concepts show up in our lives. We will examine one of the most powerful yet somewhat hidden influences on us, the various Legacy Burdens that are shaping our lives as a result of Family and Parenting. These unconscious patternings are contracts that bind us to early imaginings and hopes, or family expectations and social requirements. 
If you have completed at least the Introductory 2 days or earlier Enriching-Deepening IFS workshops, IFS Circle or PESI 14.5 hr online, or Level 1 or better you will deepen into the experience of internal attachment (Self-to-part) and the influence of Legacies and subtle inheritances through this workshop.
 We all experience Parenting in our life time – as receivers, as givers or as both. The "external parenting" we experience, is directly connected to the "internal parenting" that we are able to provide to ourselves. Similarly, the Family structure we experience externally, is directly connected to our "internal family" and the formation of our personality. Unconscious contracts and intergenerational burdens are carried forward by us, passed on to our children and impact our lives in many different ways.
This dynamic and original workshop will combine theory, demonstrations and experiential activities. Participants will explore how their own internal and external parenting and family interact and shape their lives. Importantly we will also demonstrate and teach how to identify, understand and then release these burdensome vows and out-of-awareness inheritances. 
Israel-based Einat Bronstein and Australian trainer Simon d'Orsogna will jointly offer this unique experiential-learning event in Mooloolaba, Sunshine Coast, Queensland over the course of four days in November 13-16th 2019.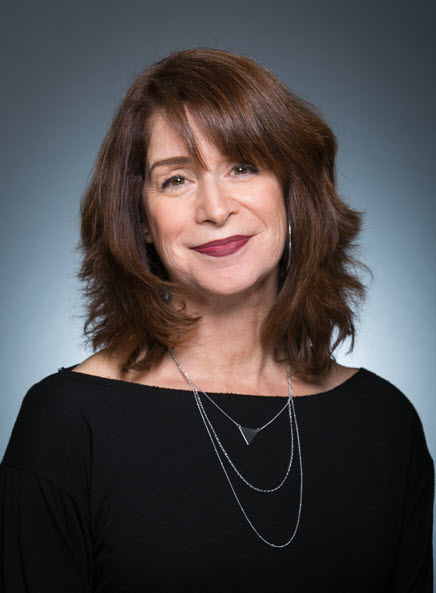 BIOs 
With a Law degree at Tel Aviv University, Israel, and Masters in Clinical Social Work at Washington University in St Louis, MO, USA, Einat learnt with Dick Schwartz and practiced IFS from its early years in Chicago. She graduated from Level 1, 2 and 3 IFS trainings; an International Lead Trainer, an IFS supervisor and a Certified IFS Therapist with over 25 years of clinical experience in private practice. She is the co-founder and co-director of the Israeli Institute of IFS. Most recently she led the third Level 1 IFS training in Sydney and Melbourne.

Simon d'Orsogna is a therapist, facilitator, and systems-oriented clinical trainer based in Melbourne, with individual and organizational clients across Australia and the region. He provides psychotherapy, process consultancy and adult developmental coaching. He is a Level 3 IFS Practitioner, and has led the establishment of IFS in the region. Based in Melbourne, Simon sees clients and supervisees, as well as to facilitate experiential learning workshops in Australia, including to bring the first training series introducing Internal Family Systems, Coherence Therapy and Poly Vagal therapies to the region.
PRE-REQUISITES 

This workshop will be offered to those who have completed at least an Introductory or Enriching IFS workshops, IFS Online Circle or PESI 14.5 hour online learning, or Level 1 or above. Basic IFS concepts, 'parts and Self' language and core IFS techniques are required. Note the upcoming Introductory workshop weekends here.


Recent participants at Einat's 2019 Australian Level 1 trainings said:
Einat is an excellent trainer, clear, perceptive, experienced, gave lots of examples of actual dialogues of parts, covered lots of ground - of protocol & details, & creative group exercises, plus gave us encouragement to be intuitive & relationally focused by second week. She was very discerning with questions/answers; & gentle, sensitive & wonderfully present in demos & discussions.
... inspirational and her style is exemplary .. what an honour it has been to witness her work and be in her presence 

... the best trainer I've experienced. She was warm, genuine, available, funny, highly skilled/knowledgeable and Self-led. A true blessing

... a gift to the training group, as well as the PA group. Einat has such compassion, clarity and confidence in the model; as well as capacity to demonstrate the therapy and provide astute reflective commentary. She is a master therapist.
---
For training and administrative details please read the Terms and Conditions down below. Application and ticket purchase confirms you have read and agreed to these T&C.

Once your application and deposit is accepted, you will be sent a confirmation email with options described in how to pay the remainder either in a single payment or with a workshop payment plan to confirm your place in this training. Instructions will be provided for participants wishing for a payment plan which is available in parts or equal monthly instalments, including the 5% administration fee. Payment by credit card carries an additional 3% bank fee charge. EFT payments incur no additional fees.
Catering
Each day's lunch, morning & afternoon tea is included in the fee.
Accommodation is not included in the workshop fee. However a discounted rate has been negotiated for course participants, for both rooms and apartments at the venue. These can be booked via a supplied booking form (subject to availability) which will be sent to you once your course application is accepted. 
Note - Mantra have 2 & 3 bedroom apartments with full kitchen options are available to share and economise eating out.
There is plenty of accommodation and alternate options available through local letting agents and online. 
One evening there will be an optional evening of conscious dance (Open Floor) a dance/meditation practice where there are no steps to learn and no right way or wrong way - just clear guidance from the trained facilitator in a low-lit welcoming environment. The invitation is to come as you are and join others doing the same, dancing freely, following your feet and your body; discovering the power of embodiment. No experience is necessary. More here


General Workshop Fees


Four day workshop in November 2019  - place your application early in this inspiring IFS training Australian event! Payment plans are available - please

email Steph

for details.
To register, simply pay the deposit and you will be invoiced in the following week.
Workshop (4 days/24 hours contact)

13th-16th November 2019 
Wednesday-Saturday - 9:00am - 5:00pm 
*** note early finishing time 4:30pm last day***


Daily structure 
9:00                    Daily start (first day 8:30-8:50 Registration)
10:30 - 10:55      Morning tea 
1:00 - 2:15          Lunch
3:30 - 3:45          Afternoon tea (usually a working break)
5:00                    Finish (note 4:30pm final day)
Earlybird ticketing till 14th October 2019 or limited tickets sell out
($750 deposit for application and paid invoice on acceptance) 
$1,450 incl GST

General ticketing from 15th October 2019
($750 deposit for application and paid invoice on acceptance) 
$1,550 incl GST
Payment Plans are available - please indicate on your application form.
A limited number of bursary places are available to indigenous and those working primarily with indigenous communities. Please indicate on your application form. 


VENUE - Mantra Mooloolaba, Sunshine Coast, Queensland

Training will run at the Mantra hotel and conference venue. Residential accommodation is available at the venue onsite using the Booking Request Form (sent with the ticket confirmation).  Non-residential booking is available and plentiful - please find your own accommodation locally using the usual agents and online platforms. 
Interested participants are invited to submit the above online form and non-refundable deposit via the green ORDER NOW button on this page above. Add your name to the waitlist if tickets are sold out. The training team will review and reply to you within 10 business days. If your application is not accepted your application deposit will be refunded to you within 14 days of decision.
Venue & Environ details
From Caloundra to Rainbow Beach and encompassing the chic coastal hamlets of Noosa and Mooloolaba, the Sunshine Coast offers a vibrant destination with easy access to the lush hinterland, innovative and award-winning restaurants, shopping and attractions.
Mantra accommodation include apartments with kitchens, storage and self-catering options. There is a supermarket within 50 metres of the Mantra, a short toddle down Venning street. 
Mantra Reception hours: 24 hours

Check-in: after 2pm

Check-out: 10am latest
Airports:
Domestic Airport: Sunshine Coast, 18km (15min by shuttle)

International Airport: Brisbane, 100km (70min by shuttle)
=========================================================
A PORTION OF YOUR WORKSHOP FEE BENEFITS ASRC

The Asylum Seeker Resource Centre (ASRC) is an independent not-for-profit organisation, whose programs support and empower people seeking asylum to maximise their own physical, mental and social well being. As a movement, it aims to mobilise and unite communities to create lasting social and policy change for people seeking asylum in Australia.

=========================================================
Terms and conditions
Participants need to be familiar with the terms and conditions on this page. Applying to and attending this event confirms both understanding and abiding these as below.
Safety is a basic and necessary requirement for learning. The organiser presumes participants have a mature level of interpersonal competency, good communication skills, a working knowledge of counselling frameworks, and sufficient self-regulation skills to manage their own needs while attending the course.

Any abuse, discrimination, rudeness or disrespect for any reason of anyone in the training by a participant is unacceptable and will not be tolerated.  The safety of all trainers, assisting staff and participants are paramount at all times. If a participant at a training event is not able to: manage and regulate themselves adequately or they pose excessive distraction; are rude or otherwise disrespectful to the trainer, staff or any other participant; or are preventing the trainer adequately teaching the course because of their behaviour; the organizer reserves the right to immediately discontinue that participant's right to participate in the remainder of the training and they will be asked to leave immediately. 

These trainings DO NOT provide basic training in trauma informed therapy or basic counselling skills.

This training course include experiential exercises. Please take care of your own safety by taking up the option to "pass" at any point or leave the room as necessary, and to practice appropriate self-disclosure.

Confidentiality of private material shared by any participant throughout the workshop is a core expectation in line with professional standards and ethical behaviour.

We expect all participants have regular supervision and ready access to therapeutic support if they need it after the training for processing personal matters that may get brought up during course training exercises.

All training course participants will need to provide the organizer with their contact details, including their email address. The organizer undertakes to keep a database of participants' contact details and record their attendance at training events. This information is stored securely. Only with permission will contact details will be shared with others attending the same training, and specifically with the caveat to not be passed on to other parties, or used for purposes other than peer contact and practice. Participants should inform the course administrator/organiser's assistant if they do not want to share contact details with other participants on the same training course.

A deposit forms part the training fee, and will be required to secure a training place. The required deposit is non-refundable. In the case of withdraw ahead of the final 4 weeks any additional payments may be returned minus an administration fee at the organiser's discretion following a request in writing. If the organiser cancels the event all fees will be refunded. 

The final payment should be paid by the date(s) specified in the relevant training brochure; the full fee will be required 4 weeks prior to the commencement of training. The full fee is non-refundable at this stage.

The organizer reserves the right not to allocate places on training courses to participants who have not paid on time or made a prior alternative arrangement about payment of fees.

Participants applying to do a level of training will need to commit to all training sessions at that particular level. If the minimum training hours are not completed for a level, then the full level must be repeated.  This protects the group formation, and the other participant's safety and learning.

The organizer reserves the right to cancel a training course if deemed necessary. This would only happen as a last resort and in exceptional circumstances. Please note in case of cancellation we cannot reimburse any expenses you may have incurred, but we will reimburse the cost of travel insurance directly related to attending this workshop, on receipt of your insurance receipt. If you cannot attend, a qualified substitute may attend in your place, pending approval from the training team. Please take out your own comprehensive travel. medical, and accident insurances.

Places on training courses will be allocated on a first-come-first-served basis, with some trainings having prerequisite qualifications. Acceptance into the workshop/training is entirely at the discretion of the organizer.  Participants are advised to book early to avoid disappointment. If a course is over-subscribed, we will operate a waiting list and also advise on any suitable alternative training events. Please join the 

email list

 for updates and announcements of trainings.

If you have any special access needs or particular requirements, please contact us as soon as possible.

Please note that venues and training dates are occasionally subject to change. Where a venue or date change is necessary, we will endeavour to contact participants using the contact details they have supplied.

Participants can contact the organizer (stephaniemoysey@gmail.com)  to apply for alternative payment arrangements (eg a series of part-payments) if this is needed.
When & Where

Mantra Mooloolaba Beach
57-59 Esplanade
at Venning St
Mooloolaba, QLD 4557
Australia

Wednesday, 13 November 2019 at 9:00 am

-

Saturday, 16 November 2019 at 5:00 pm (AEST)
Add to my calendar
Organiser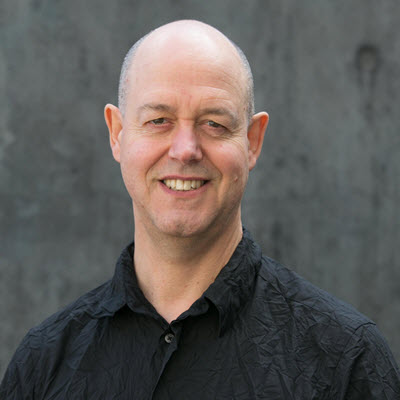 Simon d'Orsogna is an individual and family therapist, clinical trainer and facilitator based in Melbourne, with individual clients and supervisees across Australia and the globe. He provides psychotherapy, process consultancy, and adult developmental coaching. He specializes in treating depression and anxiety, trauma, relationship issues, and assisting life transitions. 
He is the US Institute of IFS International partner, a Level 3 IFS practitioner with training specializations working with couples and working with survivors of trauma. Simon has facilitated and arranged more than 220 days of Internal Family Systems trainings and workshops since 2015, along with founding and leading trainings of Coherence Therapy, IFS and Poly Vagal informed Therapies in the region. He has presented at the US annual IFS Conference as well as in Japan, Singapore, Hong Kong and across Australia and New Zealand.
He completed his Clinical Masters in Systemic Family Therapy at Bouverie Centre, La Trobe University, and continues studying the late David Grove's unique therapeutic approach to 'Clean' language and space. He facilitates experiential learning events including Coherence Therapy workshops across Australia, and co-developed the four-part online training, "Theory and Practice of Coherence Therapy" with  Dr Niall Geoghegan. Additionally Simon is an Associate Instructor with the Coherence Psychology Institute, and a member of the Harvard Institute of Coaching Professional Association. He is a level 2 training candidate for Leslie Greenberg's EFT with the Australian Institute of Emotion Focused Therapy.

Simon is a certified Immunity to Change coach (Harvard Professors Bob Kegan and Lisa Lahey's adult developmental approach to growth and transformation), and a member of the Focusing Institute (US). The ideas underpinning the effectiveness of these approaches align with the recent neuroscience learnings about memory reconsolidation and release from implicit emotional learnings.
Simon provides therapy and executive coaching from Melbourne, Australia to the world via the interwebs and from his rooms in Carlton.  Enquiries via mobile 0418 321 254 / +61 418 321 254  or websites
https://www.internalfamilysystemstrainingaustralia.com.au 
or
sensemaking.com.au/melbournetherapist

Save
Save
Save