IFS Model - Level 1 Application (6th Cohort) - Crows Nest & Hepburn Springs

Thursday, 3 September 2020 at 9:00 am

-

Tuesday, 8 September 2020 at 4:30 pm (AEST)
Event Details
REFUND POLICY - CORONAVIRUS
With the increasing risk of spread of the COVID-19, the health and safety of our community members is our number one priority. As such, we wish to underline we will refund all fees where the training needs to be cancelled in line with Departmental health recommendations, or to offer a transfer (no fee) where postponed.
In this 12 day training (2 x 6 day weeks) you will immerse yourself in the Internal Family Systems Therapy (IFS) model of psychotherapy. Israel based trainers Einat Bronstein and Osnat Arbel will be offering the official IFS Institute Level One training. 
Osnat Arbel will be offering Week 1 in Crows Nest, North Sydney (non-residential) from the Thursday 3rd - Tuesday 8th September 2020, with Einat Bronstein to offer Week 2 in Hepburn Springs, Victoria (non-residential) from Saturday 24th to Thursday 29th October 2020.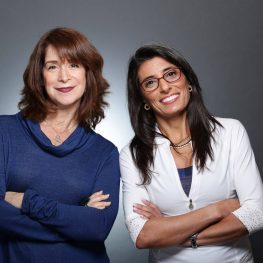 Osnat (Osi) Arbel - PhD, LMFT is a Lead Trainer in Israel. As the Co-founder of the Israeli Institute for IFS she is training, supervising, and facilitating groups while living the IFS model both personally and professionally. In her private practice she provides IFS-based therapy for individuals, couples, and families. Dr. Arbel is an AAMFT Clinical Member and Approved Supervisor currently dividing her time between Israel, and Colorado. In Israel she is teaching MFT courses at Tel-Aviv University and Tel-Hai Academic College and supervising MFT practicum courses. In Colorado she holds an Assistant Professor appointment at Argosy University/Denver campus, teaching at the Counseling and MFT programs.
Einat (ay-nut) Bronstein - With a Law degree at Tel Aviv University, Israel, and Masters in Clinical Social Work at Washington University in St Louis, MO, USA, Einat learnt with Dick Schwartz and practiced IFS from its early years in Chicago. She graduated from Level 1, 2 and 3 IFS trainings; an International Lead Trainer, an IFS supervisor and a Certified IFS Therapist with over 25 years of clinical experience in private practice. She is the co-founder and co-director of the Israeli Institute of IFS. Most recently she led the Level 1 & 2 IFS trainings in Sydney and Melbourne.
Recent participants from Einat's 2019 Australian trainings said:
Einat is an excellent trainer, clear, perceptive, experienced, gave lots of examples of actual dialogues of parts, covered lots of ground – of protocol & details, & creative group exercises, plus gave us encouragement to be intuitive & relationally focused by second week. She was very discerning with questions/answers; & gentle, sensitive & wonderfully present in demos & discussions.  
… inspirational and her style is exemplary .. what an honour it has been to witness her work and be in her presence 
… the best trainer I've experienced. She was warm, genuine, available, funny, highly skilled/knowledgeable and Self-led. A true blessing
… a gift to the training group, as well as the PA group. Einat has such compassion, clarity and confidence in the model; as well as capacity to demonstrate the therapy and provide astute reflective commentary. She is a master therapist. 
This course is designed for professionals (therapists, psychologists, counsellors, certified coaches and social workers) as well as those interested in self-development. Those seeking intensive psychotherapeutic experiences or who are actively in therapy for complex trauma (or similar) are not recommended to attend.Please ring the organiser to discuss confidentially if you have concerns about your suitability for attendance before application.
Participants will deeply learn the fundamental IFS concepts and techniques in order to apply them to their professional and personal lives. The format of the L1 Training involves didactic learning as well as a wide range of experiential processes designed to help participants deepen their understanding of IFS. One of the most important experiential aspects of the training involves daily opportunities to practice using IFS skills with each other. In this way, participants learn by doing, receiving and observing the work. The learning objectives covered in this retreat style learning curriculum are overviewed here
To receive the certificate of attendance you must attend BOTH weeks of training and the two Saturday evening teleconferences (dates TBC). For requirements to be certified as either an IFS Therapist or an IFS Practitioner see the IFSI website.
Workshop Fees

 

include GST - the non-refundable $750 deposit will secure your application. Successful applicants will be invoiced the difference on acceptance, and payment must be paid either; in full within 30 days of the invoice date, or via an agreed payment plan. 

Applications that are not successful will be refunded minus $75 administration fee.
$ 6,600  

(general tickets - workshop fee includes GST)
$ 5,850  (public funded employees in DGR status organisations/ full-time students)
A number of bursary and discounted places for indigenous practitioners and those working primarily with local communities will be made available in each training and workshop. Please contact the organiser for further information.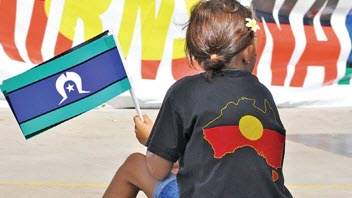 The Week 1 Sydney week will run in North Sydney at the Crows Nest Community Centre from 9:00am on Thursday 3rd September, and conclude at 2:30pm on Tuesday 8th September. Morning & afternoon tea, and lunch will be provided each day. Please find your accommodation locally.

The Week 2 Melbourne week will run at the Continental House in Hepburn Springs, commencing after 9:30am registration on Saturday 24th October and will conclude at 3:30pm Thursday 29th October. (The Continental House is renowned for its Turkish bathhouse, onsite massage options, as well as the famous 1920's dressup wardrobes). Morning & afternoon tea, and lunch will be provided each day.  Please find your accomodation locally; accommodation can be organised locally in short term stays and rental houses in self-organising groups following the first training week. A list of suggested local options for single and small group accomodation will be provided. The venue setting is amidst splendid bushland in the well-known Springs Spa precinct, and the Baths are a short walk downhill from the venue.
Shuttle buses will run from Melbourne city & airport to Hepburn Springs venue in the afternoon of Friday 23rd October. We recommend booking your local accommodation from Friday 23rd October, to avoid any delays or issues on the morning of Day 1 of this week. The training will begin at 9:00am sharp on Monday 24th October - post-registration which will begin at 8:30am - and will conclude at 3:30pm on Thursday 29th October with return shuttle buses available to take you back to Melbourne airport or city. Shuttle fees are included only when pre-booked.
Interested participants are invited to submit the online form and non-refundable deposit via the REGISTER button on this page. The training-organising team will review and reply to you within 15 business days. If your application is not accepted your application deposit will be refunded to you (minus applicable administration and ticketing charges) within 15 days of decision.
For all training and administrative details please see the online FAQ  and T&C.

Once your application and deposit is accepted, you will be sent an email with a link to pay the remainder (in a single payment or payment plan) to confirm your place in this training. Payment by credit card incurs an additional 3% charge. Instructions will be provided for participants wishing a payment plan which is available in equal monthly installments, including an administration fee. 

 A PORTION OF YOUR WORKSHOP FEE BENEFITS ASRC

The Asylum Seeker Resource Centre (ASRC) is an independent not-for-profit organisation, whose programs support and empower people seeking asylum to maximise their own physical, mental and social well being. As a movement, it aims to mobilise and unite communities to create lasting social and policy change for people seeking asylum in Australia.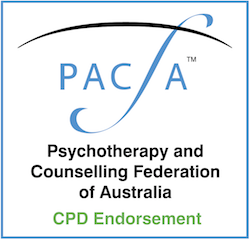 -----------------------------
In the case that the official requirements ban all large group gatherings temporarily, all tickets will be refunded. We will follow the directions from governmental health authorities and act to protect your health and the health of the broader community at all times. 
For further information including updates and advice, please see link below; 
https://www.internalfamilysystemstrainingaustralia.com.au/blog/
Save This Event
When & Where

Crows Nest Community Centre, NSW

and Continental House (Hepburn Springs, VIC) ,
Crows Nest and Hepburn Springs, NSW and VIC 2065 & 3461
Australia

Thursday, 3 September 2020 at 9:00 am

-

Tuesday, 8 September 2020 at 4:30 pm (AEST)
Add to my calendar
Organiser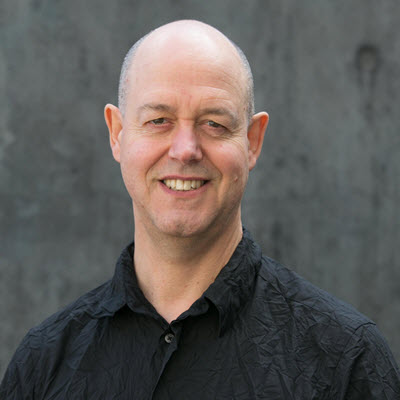 Simon d'Orsogna is an individual and family therapist, clinical trainer and facilitator based in Melbourne, with individual clients and supervisees across Australia and the globe. He provides psychotherapy, process consultancy, and adult developmental coaching. He specializes in treating depression and anxiety, trauma, relationship issues, and assisting life transitions. 
He is the US Institute of IFS International partner, a Level 3 IFS practitioner with training specializations working with couples and working with survivors of trauma. Simon has facilitated and arranged more than 220 days of Internal Family Systems trainings and workshops since 2015, along with founding and leading trainings of Coherence Therapy, IFS and Poly Vagal informed Therapies in the region. He has presented at the US annual IFS Conference as well as in Japan, Singapore, Hong Kong and across Australia and New Zealand.
He completed his Clinical Masters in Systemic Family Therapy at Bouverie Centre, La Trobe University, and continues studying the late David Grove's unique therapeutic approach to 'Clean' language and space. He facilitates experiential learning events including Coherence Therapy workshops across Australia, and co-developed the four-part online training, "Theory and Practice of Coherence Therapy" with  Dr Niall Geoghegan. Additionally Simon is an Associate Instructor with the Coherence Psychology Institute, and a member of the Harvard Institute of Coaching Professional Association. He is a level 2 training candidate for Leslie Greenberg's EFT with the Australian Institute of Emotion Focused Therapy.

Simon is a certified Immunity to Change coach (Harvard Professors Bob Kegan and Lisa Lahey's adult developmental approach to growth and transformation), and a member of the Focusing Institute (US). The ideas underpinning the effectiveness of these approaches align with the recent neuroscience learnings about memory reconsolidation and release from implicit emotional learnings.
Simon provides therapy and executive coaching from Melbourne, Australia to the world via the interwebs and from his rooms in Carlton.  Enquiries via mobile 0418 321 254 / +61 418 321 254  or websites
https://www.internalfamilysystemstrainingaustralia.com.au 
or
sensemaking.com.au/melbournetherapist

Save
Save
Save