IFFTI Workshop: Critical Conversations in Fashion Education
Research, Teaching and Working in Fashion and Textiles Education Beyond COVID-19
About this Event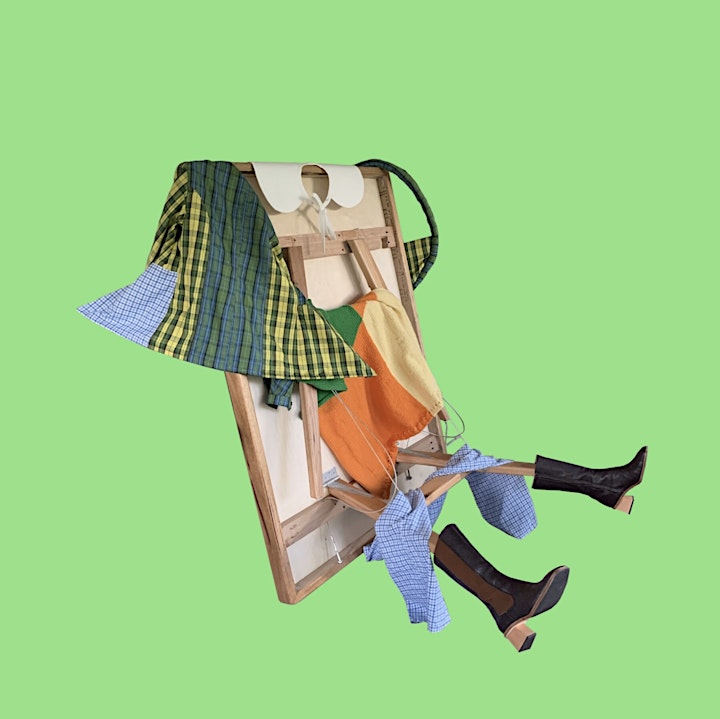 Image Caption: Kirsten Olsen, 'Studio Scenes', RMIT Bachelor of Fashion (Design)(Honours) 2020 Graduate .
Critical Conversations: Research, Teaching and Working in Fashion and Textiles Education Beyond COVID-19
Chair: Professor Robyn Healy - Dean, RMIT School of Fashion and Textiles, and Chair of IFFTI
Fashion education, complicit in global systemic issues, needs to shift to better represent more mindful, ethical, diverse and inclusive modes of practice, that became more obvious in the throes of the COVID-19 pandemic.
Join us in three conversations:
1. Perspectives from our region, navigating life beyond COVID-19 as an active practice across fashion research, education and industry. This has stemmed from observations around the way the pandemic has shifted fashion curriculum and pedagogies via the use of methods and strategies from research that have been prevalent for some time.
Convenors: Associate Dean (Design) Dr Ricarda Bigolin and Dr Scott Mayson - Associate Dean (Research & Innovation) with Dr. Daphne Mohajer Va Pesaran - Program Manager, Bachelor of Textiles (Design) & Bachelor of Textiles (Design)(Honours), Rosanna Li - Master of Fashion (Design) 2020 graduate, Vanessa Tan - Bachelor of Fashion (Design)(Honours) 2020 graduate, Mia Beauchamp - Bachelor of Fashion (Design)(Honours) 2020 graduate, Leanne Choi - Bachelor of Fashion (Design)(Honours) 2020 graduate & Master of Fashion (Design) student.
2. Ethical and sustainability practices, material innovation and the digital transformation is changing the fashion and textiles industry requires us to work in more collaborative ways and within planetary boundaries. This conversation brings course leaders together, of two courses co-delivered to all first-year fashion and textiles students. We discuss how interdisciplinary learnings enable students to develop shared language sets around sustainability and materials, and to recognise and establish relationships between disciplinary sectors.
Convenor: Associate Dean (Technology) Dr Jenny Underwood with Dr Tarryn Handcock and Verity Prideaux (Place and Story), Dr Georgia McCorkill (Fashion Design Reuse) and Dr Saniyat Islam (Sustainable Materials).
3. One shared world - bringing local perspectives to a global program. This conversation brings the program leaders in Melbourne and Ho Chi Minh City to discuss the philosophical, pedagogical, and practical aspects of developing and delivering one program in two quite different locations.
Convenors: Associate Dean (Enterprise) Dr Stephen Wigley with Dr Tarun Panwar and Dr Nina Yiu (RMIT Vietnam), and invited guests.
Wednesday 10th March 2021 - Melbourne, Australia 15:00 - 17:00 AEDT / Auckland, New Zealand 7:00 - 19:00 NZDT / Ho Chi Minh, Vietnam 11:00 - 14:00 ICT / New Delhi, India 09:30 - 11:30 IST / Tokyo, Japan 13:00 - 15:00 JST
This session will be recorded and shared on the IFFTI website. Link to the event will be uploaded shortly for registered participants.