IFE Workshop: Debunking myths: Developing communication and engagement stra...
Event Information
Location
QUT Gardens Point Campus
Gibson room (Z1064), Level 10, Z Block
2 George Street
Brisbane, Qld 4000
Description
OVERVIEW
Debunking myths: Developing communication and engagement strategies for advanced biotechnology
Scientists are well aware of misconceptions that members of the wider community have about biotechnology and are concerned that this will affect development and application of new advanced techniques. But there are also misconceptions that scientists have about the public and their attitudes, which get in the way of communication efforts. One of the most persistent myths is that if science is explained well enough to people, they will accept and support it. We have plenty of evidence to show it just doesn't work that way. Every year a new version of this 'deficit model' comes out – make the message simpler, align it to people's values, make it fun, point out the benefits, put it on a T-shirt! It all looks the same from the outside: "Scientists know what's good for you, you just need to accept it".
How can we shift our communication towards more productive conversations? Will this help to build trust? Might it change the way we approach the science?
This interactive workshop will explore communication and engagement about emerging technologies, especially advanced biotechnology. It will engage participants from a range of disciplines to consider principles and objectives for engagement and strategies going forward.
Please note this event is for QUT staff and students only

WORKSHOP PROGRAM

9:00am: Introductions
Who is here? Why are we here? What is the communication challenge?


9:15am: Exploration
How does 'the public' feel about science and react to science communication? How can we build trust?


10:30am: Two-way engagement
Is two-way engagement the answer?


11:00am: Morning tea


11:30am: Purpose
What will your strategy achieve?


12:00pm: Strategy - activities
What are some engagement activities you could run? Brainstorm ideas


12:30pm: Lunch

1:00pm: Strategy planning
How will you run your engagement activities? Groups develop and review ideas into plans and report back.


2:30pm: Wrap-up
Where to from here? Planning to take the strategy forward

3:00pm: Close of workshop
ABOUT THE FACILITATOR
Dr Wendy Russell (Director, Double Arrow Consulting)
Dr Wendy Russell is director of Double Arrow Consulting, a Canberra business specialising in two-way engagement. She previously worked in the National Enabling Technologies Strategy – Public Awareness and Community Engagement program of the Commonwealth Department of Industry, Innovation, Science, Research and Tertiary Education. In this role, she managed the development and implementation of the Science & Technology Engagement Pathways (STEP) community engagement framework. Before this, she was senior lecturer in the School of Biological Sciences at the University of Wollongong, where she researched social aspects of biotechnology, transdisciplinary inquiry, and technology assessment. She has a biochemistry degree and a PhD in photosynthesis research.
Wendy is currently a sessional academic at the Centre for the Public Awareness of Science at ANU, an associate of the Centre for Deliberative Democracy and Global Governance at University of Canberra, and a member of the International Association for Public Participation (IAP2). She has certificates in public participation, a Cert IV in training and assessment, and has completed training in facilitation, science writing and tertiary teaching.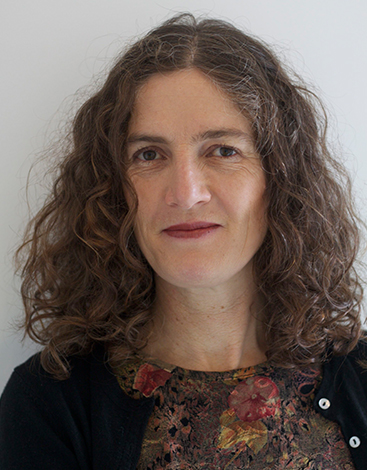 Date and Time
Location
QUT Gardens Point Campus
Gibson room (Z1064), Level 10, Z Block
2 George Street
Brisbane, Qld 4000