IFE Grand Challenge Lecture: The Innovation Skill Set - What We Can Learn F...
Description
IFE Grand Challenge Lecture
The Innovation Skill Set: What We Can Learn From Australia's Most Innovative Enterprises
Distinguished Professor Stuart Cunningham (QUT)
The lecture is proudly supported by QUT Business School's 'Dynamic Capabilities of Innovation and Change' High-Potential Research Group.
OVERVIEW
Australia needs an innovative, agile and creative workforce with the skills and capabilities to enable the country to secure its future. While technical and scientific capabilities are recognised as critical, there is a growing awareness that innovation also requires people who understand business, systems, culture and the way society uses and adopts new ideas. But the research literature tells us little about how diverse skills and capabilities, especially technical and non-technical skills, work together for enterprises to meet innovation challenges. Compared with other drivers of innovation performance, the issue of skill has only recently attracted the attention it requires. This presentation will draw on Skills and Capabilities for Australian Enterprise Innovation, a report from the Australian Council of Learned Academies (ACOLA), which shows how leading innovative Australian enterprises identify, manage, build and mix the skills and capabilities to meet innovation challenges and succeed in increasingly competitive, digitally-disrupted, and globalising markets. It provides a window into the essentially human dimensions of innovation across every major sector of the Australian economy. The future of high value, high paid work depends on Australia learning the lessons from some of its leading innovative enterprises.
ABOUT THE SPEAKER
Stuart Cunningham AM chaired ACOLA's Skills and Capabilities for Australian Enterprise Innovation expert working group. Recently a Fulbright Senior Fellow, he has published widely on creative industries, digital disruption, media economics, and innovation policy reform to take account of contributions from the humanities, arts and social sciences, or HASS, sector. His most recent books are Digital Disruption: Cinema Moves Online (edited with Dina Iordanova, 2012), Key Concepts in Creative Industries (with John Hartley, Jason Potts, Terry Flew, John Banks and Michael Keane, 2013), Hidden Innovation: Policy, Industry and the Creative Sector (2014), Screen Distribution and the New King Kongs of the Online World (with Jon Silver, 2013), The Media and Communications in Australia (edited with Sue Turnbull, 2014) and Media Economics (with Terry Flew and Adam Swift, 2015).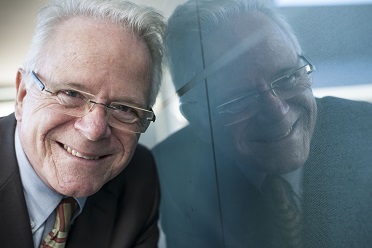 LIVE STREAM
The live stream will be shown at www.qut.edu.au/live-streaming?stream=QUTStream2