IFE Grand Challenge Lecture: Superconductivity – Has It Touched Your Life?
Description
OVERVIEW
Superconductivity – Has It Touched Your Life?
It is over 100 years since the discovery of the amazing property of some materials to carry an electrical current without any resistance and no energy losses. To see a material 'superconduct', you need to cool it to cryogenic temperatures, that is, either -270oC or -200oC. This complication has made it difficult to apply superconducting in everyday life, but scientists have found a way and its application is growing. This lecture will explain what superconductivity is and how it is used for MRIs, low-loss power applications, transport, magnetic sensing, communications and low-power computing. This lecture will include reporting on research conducted by CSIRO and internationally. It will also discuss how a future successful high energy-using society needs to embrace superconductivity more than ever, and point to how the current everyday use of superconducting has enormous economic benefits that helped keep the Australian economy growing during the global financial crisis.
ABOUT THE SPEAKER
Dr Cathy Foley (Deputy and Science Director, CSIRO Manufacturing)
Dr Cathy Foley has made distinguished contributions to the understanding of superconducting materials and to the development of devices using superconductors to detect magnetic fields and locate valuable deposits of minerals. Dr Foley has also made significant contributions to the scientific community as president of several scientific societies and as a member of committees such as the Prime Minister's Science Engineering and Innovation Council giving advice to Government on scientific and technological matters.
Cathy was awarded the `Woman of the Year' by the NSW Government in 2013 and the International Institute of Electrical and Electronics Engineers Award for Continuing and Significant Contributions to Applied Superconductivity 2014. In 2015, Cathy was awarded the Clunies Ross Medal of the Australian Academy of Technological Science and Engineering and in 2016 the Australian Institute of Physics Medal for Outstanding Service to Physics.
As a leader in CSIRO Manufacturing, Cathy is working to help existing Australian manufacturers to transform to be globally competitive by engaging with Australian researchers and to build new companies to assist with the translation of research for economic prosperity.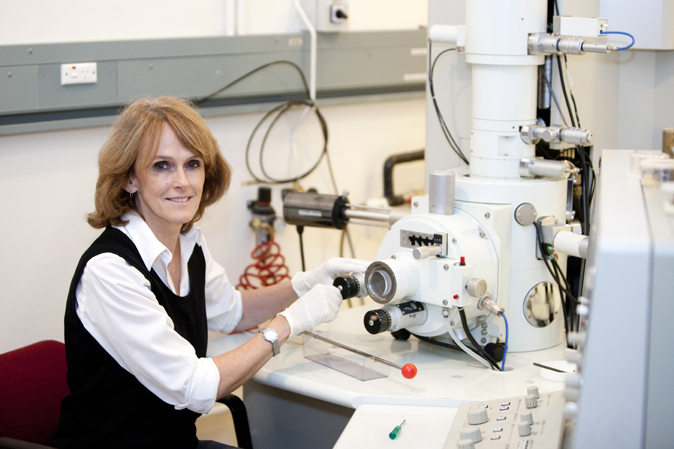 This lecture supports the Institute for Future Environment's research on Manufacturing with Advanced Materials.