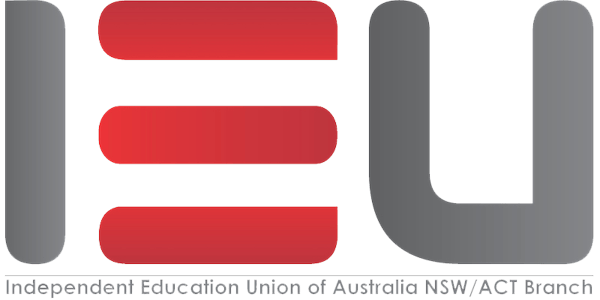 IEU 2022 Early Childhood Conference - We're all in this together
Location
Aerial UTS Function Centre
235 Jones Street
#Building 10, Level 7
Ultimo, NSW 2007
Australia
Refund policy
Refunds up to 7 days before event
Eventbrite's fee is nonrefundable.
Join us for our annual conference to meet and network with other IEU early childhood teachers. We are all in this together!
About this event
We're back! COVID-19 threw up many challenges for all of us, in particular the stress for many in coping with sudden work and life changes. It was with sadness that our annual early childhood conference could not go ahead in 2020 and 2021 for obvious reasons. However, with 2022 rolling on, the IEU hopes you are healthy, well and ready to get some normality back into your lives.
Welcome to the IEUA NSW/ACT Branch 2022 Early Childhood Conference, We are all in this Together: Reconnect, Recharge, Restore.
_____
Keynote Speakers
Jay Weatherill – Thrive by Five
The Honourable Jay Weatherill AO is the CEO of Thrive by Five responsible for delivering Minderoo's early childhood agenda. Jay was Premier of South Australia for 6 1/2 years and Minister for 16 years in portfolios including early childhood. "Thrive by Five is campaigning for a new universally accessible and high-quality early learning system for Australia." (Standard 7.4.2)
Sharleen Keleher - Queensland Centre for Perinatal and Infant Mental Health
Sharlene leads the Birdie's Tree Early Learning Program. Birdie's Tree is a disaster resilience program, designed to help young children process and recover from disasters. (Standards 1.12, 6.4.2 & 1.2.2)
Sarah Moore - Early Education Leadership
Founder and CEO of Early Education Leadership, Sarah is an experienced leadership coach who works with teams and individuals in early childhood on conscious leadership and communication, engagement. Sarah will take you through a playful and self-compassionate process of self-inquiry to help you reconnect with your purpose in the important work you do. (Standard 6.3.2 & 7.4.2)
Prue Car MP - NSW Shadow Minister for Early Childhood Learning
_____
Workshop session 1
Stephen Gallen: Power and purpose - how resilient teachers and resilient children can support each other. Teachers, like children, need to find meaning and purpose in our work - to be recognised. How do we support each other in this struggle? (Standard 6.3.2)
Elizabeth (Murrah) Keys: Wayapa Wuurrk - Connect to the Earth: Wayapa Wuurrk a Cultural framework weaving Indigenous meditation, art, music and movement. (Standard 2.4.2)
Jenny Finlay and Kelsie Parter: Jenny is the Director at Borilla Community Kindergarten, Emerald, Queensland. She works together with Kelsie who is a proud Darumbal women. Kelsie is passionate about sharing her culture and heritage with all children. They present Borilla Kindergarten's Deadly Journey to truly engage in meaningful partnerships to improve the wellbeing of Aboriginal and Torres Strait Islander children and families. (Standard 2.4.2)
Workshop session 2
Stephen Gallen (see above)
Karleen Green: Karleen is from the Mingunbul and Munungli language groups of the Bundjalung Nation of Tweed Valley. She shares the traditional techniques and history of weaving and dying. Healing Circle's Weaving with Lamandra Grass, to Create Healing Circles. (Standard 2.4.2 & 2.1.2)
Please note this conference contributes to your NESA elective PD hours.
Funded places
A number of limited funded places are available for rural and remote services. For further information please contact Maria on maria@ieu.asn.au to express interest in a funded position.
Conference opens: 8.15am-4.15pm
Download Event Flyer - https://bit.ly/ECSConferenceFlyer22