Description
IELTS AT IALF TRYOUT
The IELTS AT IALF Tryout aims to introduce potential IELTS test takers to the IELTS test and to provide an insight to the various aspects of the four test modules through a simulated test environment.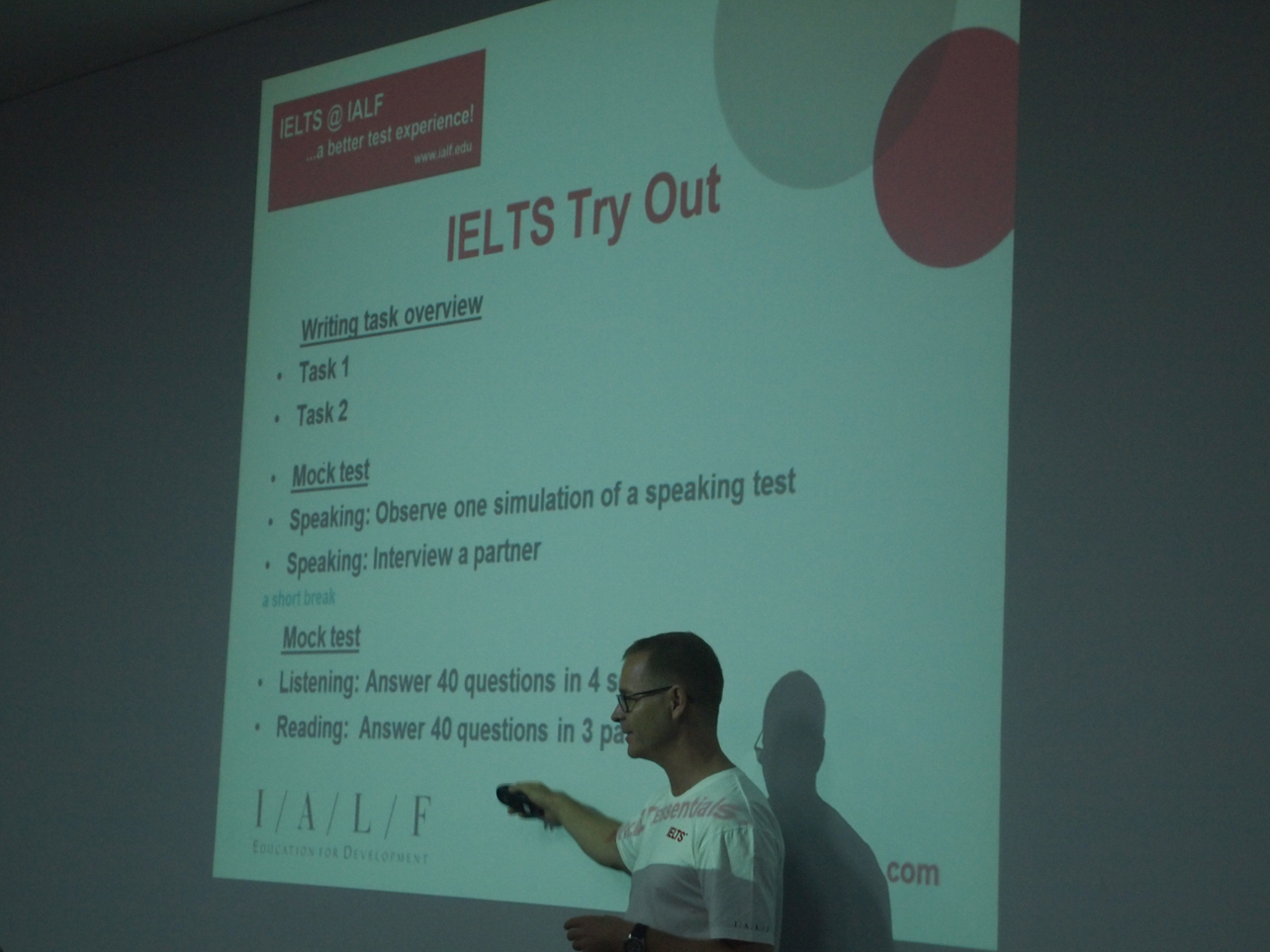 Benefits
Participants will learn and find out more about the IELTS Test

Observe examples & demonstrations of IELTS Writing Tasks

Experience a mock IELTS Listening and Reading Test

Be involved in a Speaking Test simulation with a partner.
Participants will receive an assessment result of how they performed in the simulation tasks. These results can be used as an individual evaluation and to help identify further language training needs in terms of IELTS Preparation courses or English language training.
Watch our video for more information about the IELTS Try Out at IALF Bali:
The IELTS AT IALF TRYOUT is a free event and is limited to candidates that have a minimum Pre-Intermediate 1 level of English, as all materials will be delivered in English. For more information please email ieltsbali@ialf.edu