Description
Robot Sumo: Project Bucephalus - Teaching Robotics
As STEM (Science, Technology.Engineering & Maths) becomes more important for children, Project Bucephalus is teaching the next ICT generation through robotics. Founded in 2010, Project Bucephalus (Bucephalus was the warhorse of Alexander the Great) teaches students the skills and capabilities through Robo Camps and Clubs. Project Bucephalus also competes in the FIRST Lego League and Robotic Competitions gaining success on the world stage.

Andrew Clarke, Lead Mentor from Project Bucephalus (Team #5985) will be discussing:
Project Bucephalus

The work in the community teaching robotics

How a robotics team from the Illawarra is gaining success on the International competition stage

This presentation will conclude with a Q & A and an explanation and demonstration of sumo robots battling it out in the sumo ring.
5.30-6.00pm Networking
6.00-7.00pm Presentation
7.00-7.30pm Networking/End
OUR PRESENTER:

Project Bucephalus has been representing FIRST® in Wollongong since 2010. Named after the warhorse of Alexander the Great, the group has many years of experience running robotics activities for children in the Illawarra, Shoalhaven, and Sydney areas.
Project Bucephalus now consists of two separate FIRST® teams:
The FIRST® LEGO® League (FLL) team has been active since 2010, and is made up of home-schooled children aged 9-16. The team is currently preparing for the 2017/18 FLL Season: "Hydro Dynamics".
Project Bucephalus founded a FIRST® Robotics Competition (FRC) team in 2016. Team #5985 is made up of high-school students from Wollongong and beyond, and is currently preparing for the 2018 FRC Season.
Learn more:
Wollongong's robotics champions need funds to get to world champs via Illawarra Mercury


OUR HOST: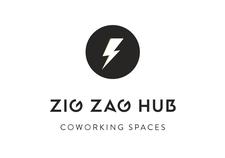 The ZigZag Hub is a coworking space located in the heart of Wollongong. One of the biggest benefits to come from working in a shared office space is the ability to work and interact with others outside your discipline. This dynamic helps to create a space where people from a variety of different backgrounds can help each other problem solve, brainstorm, and connect with industries they would not normally have the opportunity to.
To learn more and book your free tour today visit www.zigzaghub.com.au.
This is a FREE event - Finger food provided.
For more information call Leigh Jewiss mob: 0407 636 889