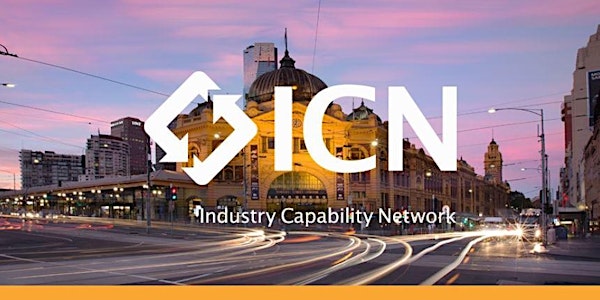 ICN Gateway Profile Improvement Workshop (Victoria) - May 2022
ICN Victoria - Profile Improvement Workshop
About this event
Join ICN Victoria at our online ICN Gateway Profile Improvement Workshop.
The interactive session will help you to create a comprehensive company profile on ICN Gateway, allowing you to put your best foot forward and maximise opportunities for winning work.
ICN Victoria will provide you with inside tips and advice to ensure your profile is looking it's best and reflects your companies unique value propositions. When your profile is full of relevant content it helps us and external suppliers find your business and service offering.
Workshop Agenda:
What is ICN and what do we do
What is ICN Gateway
How major projects use ICN Gateway
How to set up your company profile
Helpful profile tips
Project and Supplier Directories
How to express interest in supply opportunities
What happens to your expression of interest (EOI)
You'll need:
A laptop or mobile device that can access the online meeting and ICN Gateway
To be authorised to edit the content of your businesses ICN profile.
This is your opportunity to focus on your ICN profile and leave satisfied that it is complete and up to date.
Please note: Numbers are limited at each workshop so register your place today.
Event Details
Date & Time: Thursday the 26th of May,10:00am - 11:00am
Where: Online Zoom Meeting