Description
It is with excitement that iBuild has completed a display centre near our head office based in the Eastern Innovation Business Centre.
Here is a 3-minute video showcasing some part of the amazing construction process.
At the beginning of the event, we will welcome local visitors as well as inter-state visitors, with a 30-minute welcome presentation at our Head office. This will be followed by a tour of iBuild Display Centre which is located 80 metres away from our Head Office. Interested customers may have the opportunity for an optional private consultation.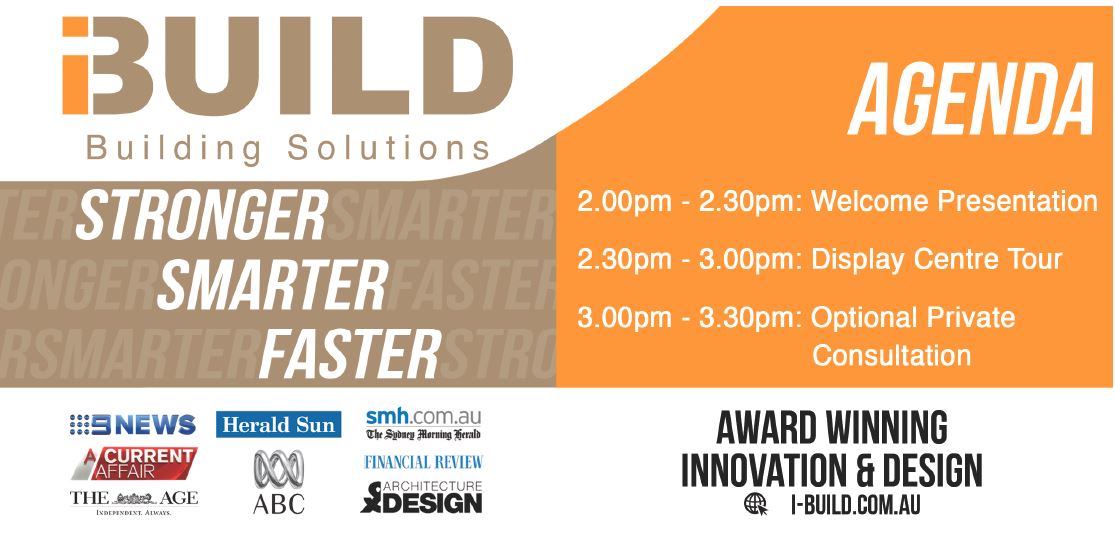 Hurry, book now as places are limited.
Note: check in at the Green Building - free visitors parking available. To make most out of the event, please bring a copy of completed Form CR1 to the event or email a copy to us on info@i-build.com.au.