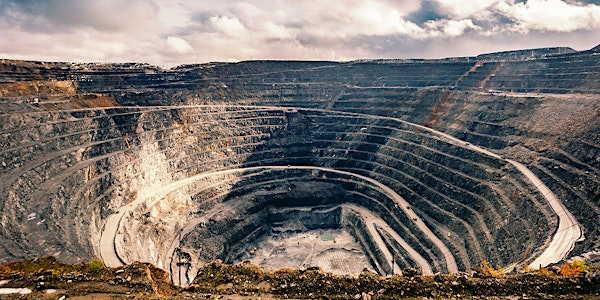 IAH WA - Open Pit Slope Depressurization Study for Olimpiada Gold Mine
Event Information
Location
Central Park Conference Centre (Theatrette)
152-158 Saint Georges Terrace
Perth, WA 6000
Australia
Open pit slope depressurization study for Olimpiada gold mine (Krasnoyarsk region, Russia)
About this event
Presenters
Anastasia Boronina (Perth) and Geoff Beale (Piteau Associates; online)
Abstract
The Olimpiada gold mine is located in the Krasnoyarsk region in Siberia (Russian Federation). The deposit is currently mined by two large open pits. The Vostochny pit has a current maximum depth of 600 m and a final planned depth of 870 m. It is one of the largest open pits in Russia. Both pits exploit gold mineralization hosted by meta-sediments, predominantly schists, that have been regionally intruded by granitic rocks. These are poorly permeable crystalline rocks, where the hydrogeology is controlled by tectonic structures and inter-connected fracture zones, which tend to become dilated around the mining area. Seepage is observed in the slopes in most pit sectors and is creating logistical difficulties for mining. Slope stability is being impacted by pore pressure.
This presentation describes investigations that have been conducted to date to install multi-level piezometers, develop a robust conceptual hydrogeological model and predict pore pressure in the pit slopes. While several attempts have been made to simulate pore pressure using numerical groundwater flow models, confidence in the model predictions has been low. Therefore, the chosen approach for providing pore pressure input to the 3D geotechnical and slope stability analysis is to assume saturated conditions with sub-hydrostatic pore pressure distributions that vary with time on a sector-by-sector basis.
Anastasia Boronina is a contracting hydrogeologist with 25 years of experience. In her early career, Anastasia conducted research in the field of groundwater modelling and contaminant transport. After moving to the UK in 2006 and then Australia in 2008, Anastasia worked as a groundwater consultant on a wide range of mining and construction related projects in Africa, Europe and Asia. Anastasia has an expertise in numerical groundwater modelling. She was leading groundwater modelling projects over 5 years at SRK and GHD in Western Australia, before she started her work as independent consultant in 2015. Between 2013 and 2018, Anastasia was a part-time lecturer at Curtin University and University of Western Australia for the subjects of Hydrogeology and Mining Hydrogeology. A significant part of Anastasia's work relates to groundwater aspects of open pit mining including dewatering, depressurisation and impact assessment.
Geoff Beale has worked for 44 years in surface and groundwater control for the minerals industry. He has worked in over 65 countries worldwide, in all major industrial commodities, and in all climatic zones. Geoff is most noted for his global knowledge of open pit and underground mine dewatering projects, and has been involved with many of the world's largest dewatering operations. He has broad experience in the operational and environmental aspects of leach pads, waste rock facilities and tailing systems, and has played a lead role in the design and monitoring of closure programs for several mine sites. In recent years, he has studied the role of water in geotechnical engineering, gathering data and experience from many mine sites worldwide.
Spaces are limited to 78 attendees, but if you miss out join us online.
Date and time
Location
Central Park Conference Centre (Theatrette)
152-158 Saint Georges Terrace
Perth, WA 6000
Australia