Description
Unconventional gas and groundwater: How geochemical tools can answer burning questions
Dr. Matthew Currell
5:30 pm for nibbles and drinks for a 6 pm start
Please be advised, a short (10 minutes) AGM will preceed this presentation to elect the committee for the next 2 years, see further details on the AGM below
Please RSVP to secure you place and a big thankyou to WSP for hosting this IAH presentation
Abstract:
The worldwide expansion of unconventional gas brought with it huge new challenges for understanding and managing groundwater in sedimentary basins. This presentation will examine tools and techniques adapted and developed by the scientific community to understand how gas extraction may impact groundwater, and more generally characterise the behaviour of gases in aquifer systems. Case studies will be presented where geochemical tracers were used to examine sources and behaviour of gases in groundwater in Victorian aquifers, during the moratorium on hydraulic fracturing. A case will be made for routine use of such geochemical tools within comprehensive baseline studies, to better understand and protect groundwater against effects of hydrocarbon development. This is of critical importance given recent government decisions paving the way for the expansion of unconventional gas extraction in Western Australia and the Northern Territory.
*Image source: Darrah, T. et al. Proceedings of the National Academy of Sciences USA, 2014: 111(39) 14076-14081
Presenter Bio:
Dr Matt Currell is an Associate Professor in the School of Engineering at RMIT University. He is the Program Manager for environmental engineering and for the past 8 years has taught hydrogeology & geochemistry courses to hundreds of environmental and civil engineering students. He has published more than 40 articles in top peer-reviewed international journals, and served on the editorial board of the Hydrogeology Journal between 2014 and 2017. He also conducts extensive paid and pro-bono work as an expert witness examining issues related to the impacts of coal mining and unconventional gas development on groundwater
IAH Victoria AGM:
The IAH Victorian Branch will be holding the Annual General Meeting preceeding the presentation on the 7th of March 2019. Please find the links below outlining the roles and responsibilities and the committee membership application form.
To nominate for a committee position, you must be an active (paying ) member of IAH, fill out the attached documentation and return to vic.branch@iah.org.au prior to 4 pm on the 7th of March 2019

IAH Committee Roles and responsibilities
Committee Membership Application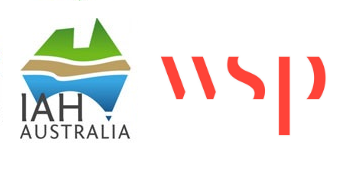 DISCLAIMER: The views, information, or opinions expressed during all IAH Victoria presentations are solely those of the individuals involved and do not necessarily represent those of IAH Victoria or its members.