Description
Join us for a fun evening of food, drinks and acoustic music, provided by some seriously amazing local talent.
Throughout the evening, guests will hear from some of our residents how iAccelerate has helped their business succeed and have the opportunity go on a tour of the building.
At iAccelerate, we've created a vibrant ecosystem where the cleverest of ideas take shape. It's a unique business accelerator and incubator program at the University of Wollongong (UOW), where startups, scaleups, social enterprises and intrapreneurs thrive supported by robust education, mentoring, seed funding and unparalleled access to one of the world's most innovative young research universities.
Announcing our local talent for the evening: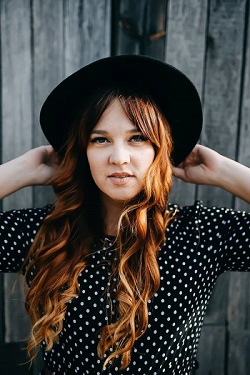 Kay Proudlove
A display of honesty, story telling and a general acceptance of awkwardness, Kay's live performance is much like being invited to her lounge room. Playing house concerts and intimate gigs around Australia, Kay has been one of indie-folk's best kept secrets, gaining a steady following of music goers who have a soft spot for a songstress with an accidental sense of humour. Feeling just as comfortable on stages of venues and festivals nationwide, Kay's audience is as diverse as her repertoire.

https://www.facebook.com/kayproudlovemusic/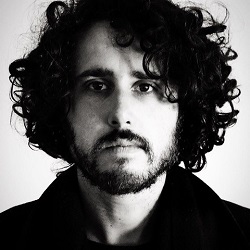 Will Chittick
Influenced by artists such as Dirty Three, Leonard Cohen, Bonnie Prince Billy, Billy Bragg and others, Will Chittick is a solo artist from the South coast with an extensive repertoire of original material spanning almost a decade long journey as a songwriter. He first found recognition on the stage as lead singer and synth player for six-piece psychedelic rock outfit the Chitticks, playing up and down the east coast for a number of years supporting the likes of Wolf and Cub, the Walking Who, Ocean Alley and the Otchkies (now Babe Rainbow). Will Chittick has evolved into a formidable solo performer, playing both solo and with long time collaborators Alfi Dallaway (Jervis Bay School of Music), Taylor George (Curious Temple) and Jourdain Vitiello (Kitten Heel).

https://www.facebook.com/willchittickmusic/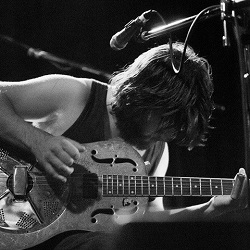 Dane Overton
Born and bred in the small coastal village of Gerringong on the South East coast of Australia, a town renowned for its pristine beaches and ideal surf, Dane was raised on a steady diet of The Rolling Stones, Nirvana and Led Zeppelin. Dane Overton has forged a name for himself with his hearty blend of blues and roots music that burns in the soul; songs that bleed with the soulful yawl of Tom Waits, the honesty and conviction of Son House and the Delta Blues and the joy and warmth of The John Butler Trio.
https://www.facebook.com/Daneovertonjwb/
*** Please note this is an 18+ event, Photo ID must be presented on entry, RSA restrictions apply ***