I3 Presents 'Living With Mortality' with Victoria Spence, live in Kiama
About this Event
The Institute of Mortal Ideas Brings you Victoria Spence of Life Rites – a Holistic Funeral Director, Celebrant, & Mortality Maverick:
"Living With Death" – a discussion on how to integrate a healthy view of our mortality into our lives, how to navigate the legalities of dying in Australia, how to create less expensive & more meaningful funerals, and how to reclaim death & dying from big corporate entities and back into our own hands.
Victoria will offer practical skills and advice for how we can offer comfort and support to people who are dying, and how to create space in our lives for grief & mourning. We will examine profound questions such as: How to talk with children about death, how to honour the dead throughout the year, and how to create a joyful relationship with our own mortality. We will also be discussing the many new & fascinating changes taking place within the Death & Dying space – from eco-burials to cooling beds which allow people to stay at home after they have died.
This event is part of our Death + Sex series, tickets are available as a package ($90) or individually ($50). Purchase our 'Death + Sex Series Pass' for your discounted tickets to both events.
Limited Seating Available - Early Booking Essential
Date: Friday 1st November
Location: The Pavilion Kiama
Evening Itinerary...
5-6pm: Drinks and nibbles on sale from Culinarius Catering
6-7pm: Victoria Spence in conversation with Naima Brown
7-7:30pm: Meet & Greet
ABOUT VICTORIA
Since 1988 Victoria Spence has made live art and work at the intersections of cultural, community and creative arts practice as a performer, dramaturg, curator and producer. Artists and companies include, The Sydney Front, Sidetrack Performance Group, Legs on the Wall, DeQuincey/Lynch, Guillermo Gomez Pena and La Pocha Nostra (Mexico), Blast Theory (UK) and Performance Space. She is a qualified Civil Celebrant and Bereavement Support Worker. In 2010 she was a recipient of the Australia Council for the Arts 'Connections Residency' where she undertook research in the Funeral Industry and established the Living with Our Dead platform to create public site specific ceremonies. This resulted in the inaugural Picnic Among Friends in Nov 2010 that is now an annual event. livingwithourdead.com. Soon to be re-launched as Picnic Among Friends, seeding community memorial picnics throughout the NSW region.
Since 2016 to the present she curates the Sydney Festival of Death & Dying a multi arts platform or workshops and performances with Dr Peter Banki.
She runs a small, bespoke holistic team Integrating end of Life and after Death Care through Life Rites Sydney's only end of life and after death home care, counselling, ceremony and holistic funeral direction practice. You an see more of her Contemporary Ceremonial Practice HERE
Recent Press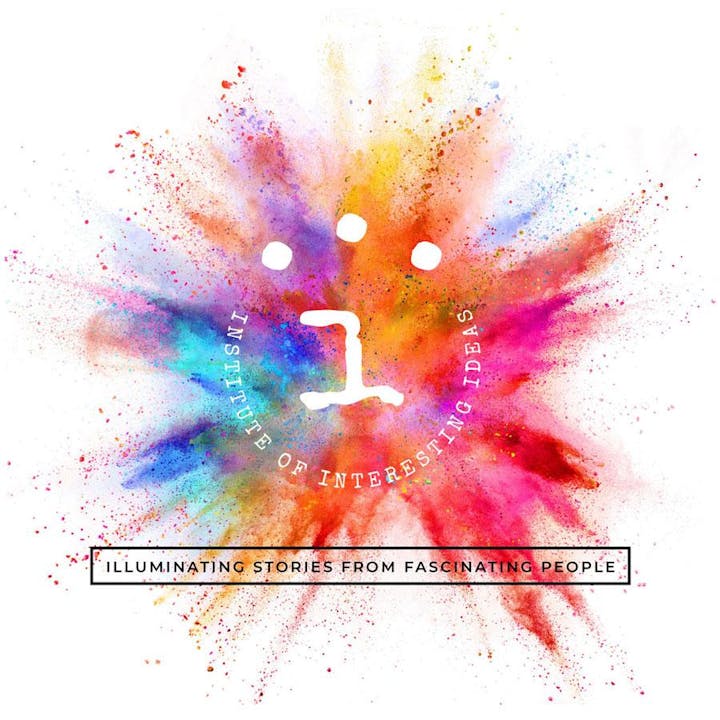 ABOUT INSTITUTE OF INTERESTING IDEAS
The Institute of Interesting Ideas is founded on the principle that life is for learning, and that we are all simultaneously teachers and students.
I3 is committed to sparking provocative and stimulating conversations by presenting the most interesting speakers Australia has to offer. From entertainers & journalists, scientists & master chefs, authors & musicians and beyond…I3 will challenge, provoke, inspire and dare our audience to see the world differently.
The line-up of speakers come from all walks of life and take to our stage to share their stories, wisdom and ideas with honesty & humour.
The Institute of Interesting Ideas (I3) has partnered with the Pavilion, Kiama, who's oceanfront venue offers the perfect setting for a special evening of dialogue, exchange and inspiration.