I Love Blended Learning, Incite/insight lecture 04
Description
Program Managers of design programs talk about current blended learning practices within their programs. The lectures will be followed by a Q&A - speakers and participants will have time to ask questions and speculate about the future of blended learning in design education.


Speakers
Program Manager: Roger Kemp
Interior Design
Dr Roger Kemp is the Program Manager of the Bachelor of Interior Design (Hons) at RMIT University. His research focuses on the way in which interiors form a significant spatial and social contribution to the workings of a contemporary city. Roger has extensive teaching experience in a range of settings in Interior Design and is a director of IDEA (Interior Design / Interior Architecture Educators Association).
Program Manager of Visual and Graphics: Annette Cook
Architecture and Design
As part of the Beautiful Blackboard project Annette Cook has been working with other VE managers Karol Dempsey and Nancy Everingham in the School of Architecture and Design to develop a simple and consistent blackboard interface as a launch page to a range of multi-platform options. A key goal was to keep the interface simple and user friendly for both student and teacher. Annette will talk about the objectives and challenges encountered in the project.
These lectures are part of the LTIF Project 'I Love Blended Learning'. This project examines current practices of blended learning in design education, and in particular, how teachers and students utilise Learning Management Systems, Social Networking Sites and productivity apps as part of their learning and teaching activities. The project will deliver a series of strategies for enhancing and extending blended learning across design programs at RMIT.
'Incite/Insight' is a new learning and teaching forum for disseminating good practice, enabling scholarly conversation and sparking ideas. The forum targets VE and HE teaching staff and focuses on inspiring teaching. It will follow an action learning format of planning, action and reflection, which invites a commitment from attendees to experiment with ideas and apply their learning to their own teaching practice.
This project has been supported by funding from Learning and Teaching Investment Fund (LTIF).
Moderator:
Deputy PVC, Learning and Teaching: Andrea Chester
Design & Social Context
Session Chair:
Senior Advisor: Helen McLean
Learning & Teaching
Soft drinks and nibbles will be provided.
Please register your RSVP below and don't forget to mark the event in your own calendar.
For any questions, please contact Xian.li@rmit.edu.au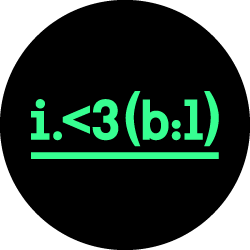 (Image above: 'Illumina proximity and illumination' (Source: RMIT Flickr Album, 'Smart Flexibility'))