I Love Blended Learning, Incite/insight lecture 03
Description
Program Managers of design programs talk about current blended learning practices within their programs. The lectures will be followed by a Q&A - speakers and participants will have time to ask questions and speculate about the future of blended learning in design education.


Speakers
Program Manager: Nancy Everingham
Interior Design and Decoration
Furniture Design
Nancy Everingham is a program Manager in the School of Architecture and Design, looking after the Interior Design and Decoration programs and the Associate Degree in Design (Furniture). Having practised as an Interior Designer both in Melbourne and Internationally, Nancy brings experience in both residential and commercial interior and furniture design.

Dr. Juan Sanin, Industrial Design
Architecture & Design
Juan Sanin is lecturer in Industrial Design and co-researcher in the LTIF 'I Love Blended Learning'. In this talk he will present some initial insights derived from this project, and will discuss some of the challenges and opportunities that these insights represent for the future of design education.
These lectures are part of the LTIF Project 'I Love Blended Learning'. This project examines current practices of blended learning in design education, and in particular, how teachers and students utilise Learning Management Systems, Social Networking Sites and productivity apps as part of their learning and teaching activities. The project will deliver a series of strategies for enhancing and extending blended learning across design programs at RMIT.
'Incite/Insight' is a new learning and teaching forum for disseminating good practice, enabling scholarly conversation and sparking ideas. The forum targets VE and HE teaching staff and focuses on inspiring teaching. It will follow an action learning format of planning, action and reflection, which invites a commitment from attendees to experiment with ideas and apply their learning to their own teaching practice.
This project has been supported by funding from Learning and Teaching Investment Fund (LTIF).
Moderator:
Deputy Dean VET: Michael Goss
Architecture & Design
Session Chair:
Senior Advisor: Helen McLean
Learning & Teaching
Soft drinks and nibbles will be provided.
Please register your RSVP below and don't forget to mark the event in your own calendar.
For any questions, please contact Xian.li@rmit.edu.au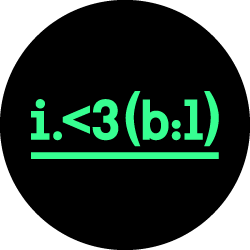 (Image above:
Studio Roosegarde, '
Liquid Space 6.0'
(Source: RMIT Flickr Album, 'Smart Flexibility')
)