Event Information
Location
Burleigh Heads FREEDOM FLOAT CENTRE
5/105 West Burleigh Rd
Burleigh Heads, QLD 4220
Australia
Refund policy
Contact the organiser to request a refund.
Eventbrite's fee is nonrefundable.
Don't miss my next Relaxation Retreat with Sacred Cacao activation! Are you ready to shift your life from Chaos to Calm?
About this event
Take charge of your health and well-being and join me for a luxurious 3.5 hour relaxation retreat that consists of restorative yoga, breathwork, the healing energetic touch of reiki and massage as well as afternoon tea including a cacao activation, guided meditation and sound healing.
The perfect combination to allow your body and mind to surrender, relax and let go.
The focus of this retreat is on deep rest and rejuvenation as we learn how to self soothe, reversing the effects of stress and anxiety, bringing the body's nervous system back into equilibrium where it can repair and heal, relieving fatigue and restoring well-being.
What is restorative yoga?
Originated by B.K.S. Iyengar, restorative yoga differs from traditional yoga in that it uses props to support the body allowing you to totally relax and let go. This enables the body to experience deep rest while simultaneously stimulating and soothing internal organs, moving your body towards balance.
Postures are designed to both work on specific areas of the body, and also to have a beneficial overall effect on mind, body and spirit.
Performed while in a relaxed and meditative state, the sequence of postures is designed to relieve stress by working all aspects of the body from spinal twists, to forward, back bends and inverted postures. Each one creates physiological changes that positively benefit the body, culminating in a session of deep healing and repair, plus the mind-blowing sense of peace and calmness you come away with.
Great for everyone but particularly impactful for people of all stages of cancer and/or recovering from a chronic illness.
Benefits of Restorative Yoga include:
• Reduced stress levels
• Balanced nervous system
• Slower heart rate
• Boosts the immune system
• Facilitates deep relaxation
• Reduced muscle tension
• Fosters better sleep
• Increased flexibility
• Prevents over-stimulation of the adrenals
• Increased self-awareness
WHAT DOES THE WORKSHOP INVOLVE?
The beginning:
• Enjoy gentle movement to start shifting energy, releasing any excess or negative energy.
• Intention Setting - bringing your attention to a quality that you would like to emulate for yourself. That quality could be peace, gratitude, strength, awareness of breath – whatever you want to cultivate.
• Essential Oils and sacred herbs to clear negative energy, raise the vibration and help you move into stillness.
• Relax into our opening guided mediation – a journey through the chakras.
• Restorative Yoga practice.
Each posture is held from 15 to 30 minutes, thus offering the unique opportunity to observe the ebb and flow of your thoughts without distraction. By using your breath to keep you grounded, over time this practice allows you to amend any unhealthy thought and/or behaviour patterns in a gentle and supportive way.
• Enjoy healing the energetic touch of reiki and massage.
Break for AFTERNOON TEA - enjoy this time to nourish your body and chat with new friends.
During our afternoon tea You'll be invited to take part in our cacao activation where we drink the delicious elixir of ceremonial cacao, slowly sipping the plant medicine and allowing us to open & activate our hearts. (This is completely optional)
WHAT IS A CACAO ACTIVATION?
Cacao has been used for centuries as a "plant medicine" due to its heart opening qualities and wide-ranging health benefits, carries a vibrational quality that opens us up to a higher level of healing and happiness.
Conclusion:
• Find yourself flowing into a peace filled guided self-love meditation.
• You'll then be then treated to a 20min sound healing experience, where the gentle sounds of the crystal bowls will wash over you massaging every cell and intercellular space in your body, clearing negative energy and raising your vibration.
• Concluding with essential oils and tapping to gently wake up your mind and body, easing your energy forward, helping you transition back into your day.
You will walk out the door floating – totally relaxed and balanced.
VENUE - Freedom Float Centre Burleigh Heads
DATE - Sat 15th Jan 2022 TIME 1-4.30
WHAT TO BRING - A confirmation email or text will be sent on what to bring and where it will be held.
NOTE: I like to keep the retreats small and personal, so places are limited.
BOOK YOUR PLACE TO ENSURE YOU DON'T MISS OUT ON THIS TRANSFORMATIVE EXPERIENCE.
Call, message or email me on 0451971283 connect@mindtuner.com
VENUE - Freedom Float Centre Burleigh Heads
DATE - Sat 19th Feb 2022 TIME 1-4.30
WHAT TO BRING - A confirmation email or text will be sent on what to bring and where it will be held.
CANCELATION POLICY - Due to limited spaces refunds aren't provided. However, change of date maybe arranged. Thank-you for understanding.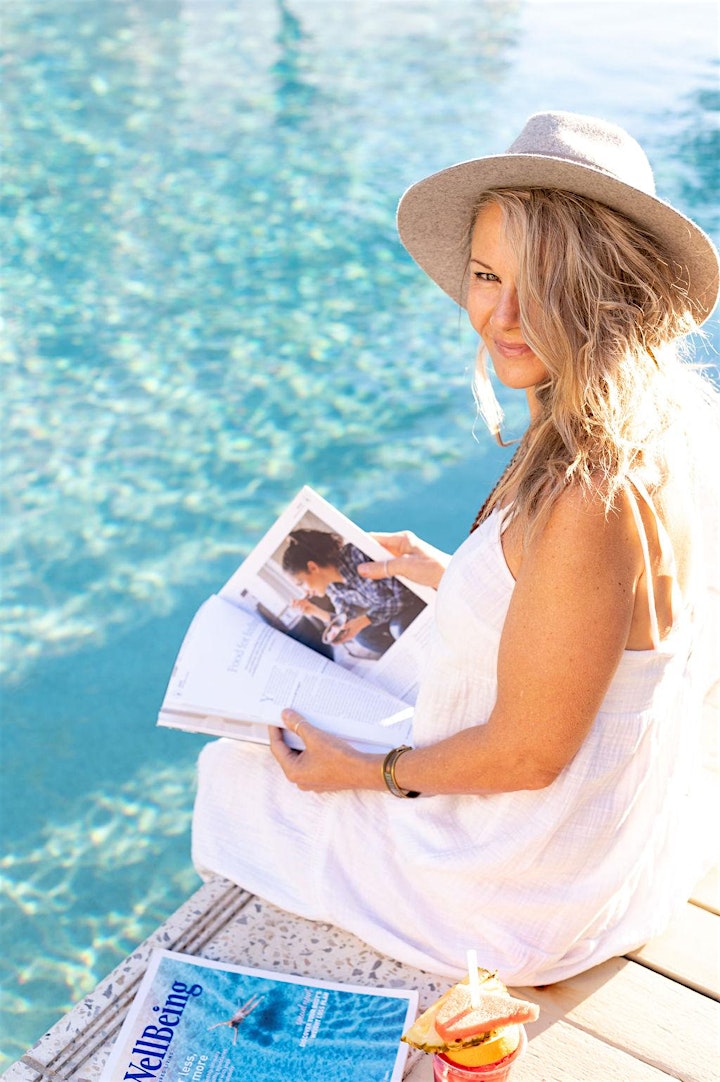 Date and time
Location
Burleigh Heads FREEDOM FLOAT CENTRE
5/105 West Burleigh Rd
Burleigh Heads, QLD 4220
Australia
Refund policy
Contact the organiser to request a refund.
Eventbrite's fee is nonrefundable.