I AM A CIRCLE - THE WORKSHOP

Saturday, 11 March 2017 from 10:00 am to 3:00 pm (ACDT)
Event Details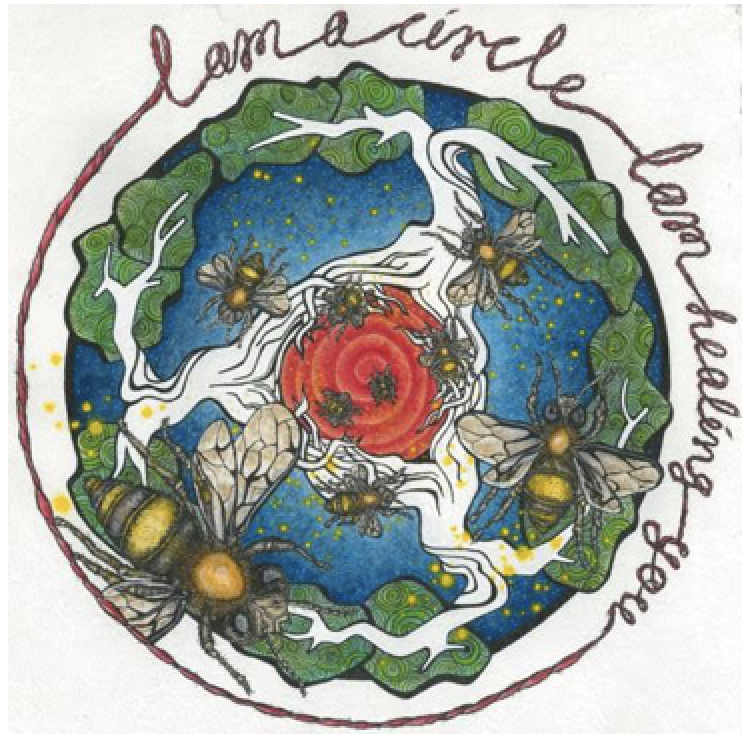 'I am a Circle…" The Workshop
UNITY
Drawing on the mythical elements of her play ' I am a Circle… Part 1
The Yggdrasil, BJ Long facilitates a workshop on UNITY.  
BJ invites participants to hold the rim of the sacred circle
and to weave the thread of destiny together.
Through Movement, Meditation, Song, Sound and Voice Play
BJ gently and powerfully guides the Circle's participants on a journey
that eventually opens us to the power of Mandala.
Through painting and mixed media we connect with the centre of our Mandala;
the intention to plant the seed of our genius
and together allow The Yggdrasil, the World Tree, to flourish.
Please bring a cushion and a rug
A lunch to share
Some materials will be supplied
Wear comfortable clothes
---
Speaker Summary and Biography
BJ Long multi-disciplinary artist, Playwright, Performer, Speaker Mentor, Visionary Artist and Sacred Circle Dweller.
BJ creates and performs Mythological Theatre for Women set in Sacred Circle. 'I am a Circle…Part 1 The Yggdrasil' is the first of a trilogy and dares us to cross the bridge between the invisible and the visible.  'I am a Circle' is The Woman's sacred journey:  the organic exploration of her sacred archaeology through mythology, the collective intention of the Women's Circle and the great cycle of life. BJ is a modern storyteller and sees her work as part of the tradition and community of travelling sonneteers, hags, nanny's, and teller of old wives tales and crazy people.
Speaking, performing and workshop day are in Adelaide in March over 2 nights and a day.  BJ 'Cooees' all beautiful women to hold the rim of sacred circle;
Biography
BJ has performed as an actor and supports performers as a vocal specialist for theatre companies all over Australia (South Australian Theatre Company, Sydney Theatre Company, MTC, Belvoir St, Griffin Theatre Company, Queensland Theatre Company … Film, TV and Radio) and as a vocal specialist in training institutions (NIDA Open and Corporate Programs, Australian Theatre for Young People…) Trained at the National Institute of Dramatic Art as an Actor (1979) and in Voice Studies (1991).  As a Speaker Mentor and in her business VoiceBloom: BJ has created a unique modality of work called VIBE and awakens her clients to the release of their inner communicator through the alignment of their Voice, Intellect, Body and Emotion & (spirit).  As a Visionary Artist she has just completed her third exhibition called 'Dreaming into Being' at the Percolator Gallery in Brisbane…Paddington.  BJ's ongoing facilitation of Sacred Circles, her VIBE mentoring, passion for mythological storytelling in ritual theatre and her relationship to the visionary art process are all inspiration for the  'I am a Circle' trilogy.
Organiser
In her own company, Beyond The Ordinary, Diane runs seminars around the world.  The Goddess Within; Man's Inner Journey (together with her husband Robert and they also facilitate) Tantra for Couples.