Hype Facktur!!! Our online Talent Competition is now wrapping up with a live and in person event, so come down and support PASIFIKA TALENT!
About this event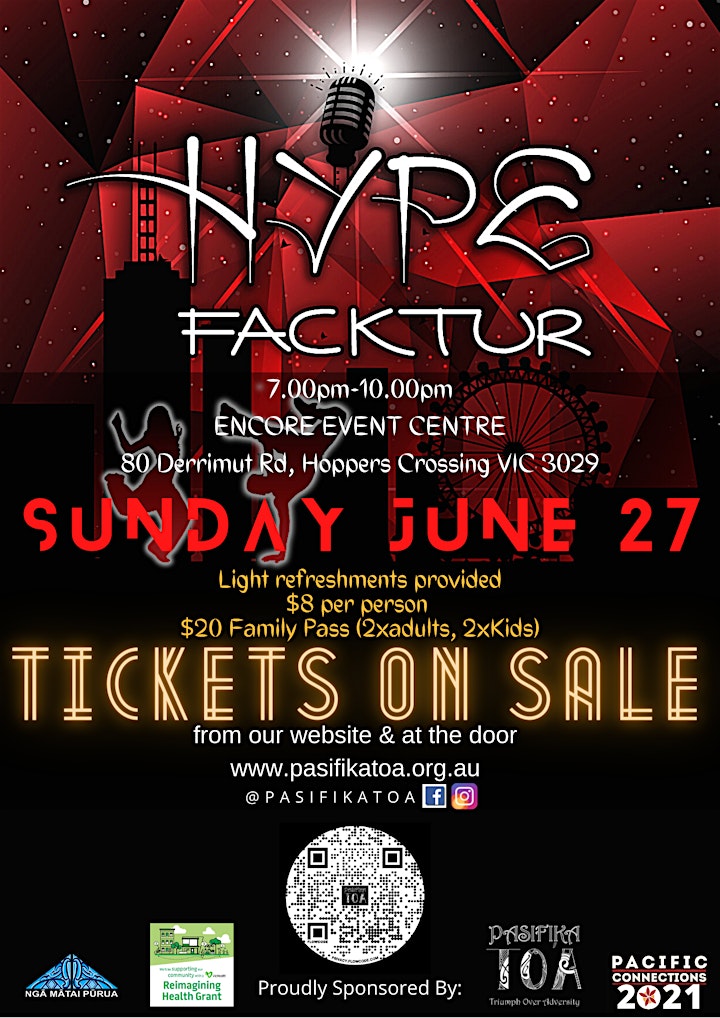 ARE YOU HYPE!
We have seen some amazing talents over the last few months with our Hype Facktur competition and want to celebrate our Young People the best way we know how. By bringing them together and recognise that they are enough and together, we can create change.
Hype Facktur is open to you ALL! So bring your friends and families along and join us for a night of celebration.
This is an alcohol and drug free event.
COVID
We ask that all attendees comply with the current COVIDsafe plan outlined by the Victorian State Government and can be found on the DHHS Website. This includes complying with the following rules:
- We ask that if you are feeling unwell, not to attend the Hype Facktur live event, and contact our team to be reimbursed of any tickets you have purchased.
- Please maintain at least 1.5m physical distance between those from other groups at all times
- To minimise movements, attendees must stay within their allocated spaces or seats where practical
- Requirements for face covering, observe cough etiquette and personal hygiene measures,