Hydrogeology on the Stock Market – reporting groundwater-hosted minerals w...
Description
The IAH WA Tech Talks feature speakers from hydrogeology and related sciences. These monthly events are the premier networking opportunity for water professionals in Western Australia.
Tech Talks are held on the 4th Wednesday of every month.
For our April event, IAH Western Australia is pleased to host Duncan Storey
---
Duncan Storey has almost 30 years' experience as a consulting hydrogeologist and holds a BSc, MSc and MBA. Duncan has worked internationally and was founding director of AQ2 and previously one of the founding directors of Aquaterra. He has worked at all levels from field investigations to due diligence and CP reporting.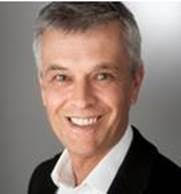 ---
Hydrogeology on the Stock Market – reporting groundwater-hosted minerals within the JORC code
There is growing interest in the exploration and development of minerals hosted in brines – particularly potash and lithium. These are relatively new styles of mineralisation in the Australian context: the Resources are mobile, may be replenished through recharge, grades (i.e. concentrations) can change during extraction and the extent to which any of these affect a Reserve may be a function of the abstraction rate and time. As with other minerals that attract external funding, there is a need for an independent "Competent Person" to distill the (hydro)geological complexity down and determine the size of the Resource and Reserve that underpins investment; and as with other minerals in Australia, this process is regulated by the JORC code. While common knowledge for those that act as Competent Mineral Geologists, the role (and risks) of the Competent "Hydrogeologist" are unusual in our profession in Australia. This talk is about the need for specific guidance within the JORC-code and discusses some of the factors considered in developing draft brine-reporting guidelines.

---
We encourage members to join us for drinks and nibbles at 5:30pm before the presentation starts at 6pm sharp.
---
IAH WA is proud to be supported by Tech Source Solutions, Gold sponsors for the 2017 series of technical presentations.

'Connecting highly experienced technical service providers to natural resource and mining industry clients'
---
The venue is located within the CBD and is easily accessible by public transport. For those arriving by car, the closest carpark is Council House.