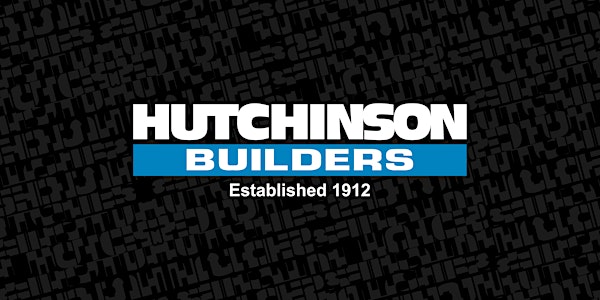 Hutchinson Industry Briefing - Satellite Hospitals Program
Industry Specific Briefing for Local Businesses
About this event
Satellite Hospitals Program
Hutchies invites you to join us for an Industry Specific Briefing on the Satellite Hospitals Program. This is an opportunity for your business to be involved in this exciting project.
THE PROJECT
Client: Queensland Government
Start Date: Jan 2022
Project Value: $165M
Hutchinson Builders has been engaged as the Managing Contractor to deliver the design and construction of the Satellite Hospitals Program. The six facilities nominated across South East Queensland are intended to provide services tailored to suit local needs, primarily focusing on lower acuity ambulatory or day services, outpatient, and community based care.
We are seeking all construction trades for civil, structural, services and fitout suppliers to submit all expressions of interest to be involved in this project.
The six Satellite Hospitals are to be designed and constructed in accordance with the QLD Health Capital Infrastructure Requirements and AusHFG guidelines. The project deliverables includes construction of new single storey healthcare buildings on greenfield sites, around 2,250m2 floor areas, mixed Class 9A and Class 5 uses, with up to 125 car spaces.
Sites include Bribie Island, Caboolture, Pine Rivers, Ipswich, Redlands, Brisbane Southside and Tugun. The Queensland Government's Best Practice Principles and Best Practice Industry Conditions apply to this project.
This project is proudly funded by the Queensland Government.
SUPPORTING LOCAL
Local people, businesses and suppliers will play an important role in the delivery of these works, and we want to make sure the project maximises economic benefits for Queenslanders.
BRIEFING SESSION DETAILS
Date: Tuesday, 7 December 2021
Time: 11:00 am to 11:30 am
Location: Online via Microsoft Teams
Registrations close: 12 pm Monday 6 December 2021
Session Information:
NB: After successful registration, the day prior to the event you will be emailed a Microsoft Teams link to join this free Industry Briefing Session. Please ensure your email details are correct and check your 'junk folder'.
CONTACT
For further information regarding the Industry Briefing Session contact Sarah Prest from the Department of State Development, Infrastructure, Local Government and Planning on 07 3432 2400 or email seqwest@dsdilgp.qld.gov.au
FIND OUT MORE
Find out more about this project online at health.qld.gov.au/satellite-hospitals
J Hutchinson Pty Ltd (QBCC 2709) has been selected as the Managing Contractor for this project.
Webinar recording consent:
By registering and attending this Microsoft Teams Webinar ("Webinar"), you:
1. consent to any exchanges captured by audio, video and text through the Microsoft Teams Webinars (the "Recordings") to be recorded, used and stored by the Department of State Development, Infrastructure, Local Government and Planning ("the department") for any reasons that the department deems fit;
2. consent to the Recordings to be distributed to other parties (both departmental and other external parties) who may or may not have been participants in the original Recordings;
3. agree that the rights granted to the department under this consent are perpetual and you agree that you will not receive any payment, royalty or other consideration (whether monetary or otherwise) from the department in connection with any exhibition, streaming, webcasting, televising, or other publication of the Recordings;
4. release the department, staff and all persons involved in the recording from any liability connected with the taking, recording, digitising, use or publication of the Recordings;
5. waive any right to inspect or approve any of the Recordings taken by the department;
6. agree that the department is the owner of the copyright of the Recordings.
Privacy notice:
The Department of State Development, Infrastructure, Local Government and Planning (DSDILGP) collects registration information, including personal details, related to attendance at business seminars run by the department. The information will not be disclosed to any third parties, unless authorised or required by law. Workshops may be cancelled if registration levels are not met. You will be notified of alternatives available to you.