Hunter Electric Vehicle Symposium Dinner
Description
The Hunter EV Festival Symposium Dinner
Join fellow EV enthusiasts over drinks and a delicious 3-course meal as we engage thinkers and planners in a lively discussion about how the combination of clean energy, electric vehicles and an emphasis on local climate action could be shaping up for Australia.
RSVP August 12th noon - 12 tickets remaining - grab your spot!
Program
5.30 - 6.30 EV display, Canapes and Drinks (drinks for sale-bar open)
6.30 Symposium Welcome
6.35 - 7.15 Keynote Speaker Dr Stephen Bygrave - BZE CEO and Program Director Zero Carbon Australia. Dr Bygrave will discuss the findings of the Zero Carbon Australia Electric Vehicles study which will be released on August 12th and presents a costing for the rapid transition to electric cars and buses powered by 100% renewable energy.
7.15-7.45 Mains served
Lamb rack cutlets on sweet potato mash with red wine & rosemary glaze OR Poached Chicken Breast with Basil Risotto & a Semi dried tomato cream sauce
7.45 - 8.15 Symposium Session
Dr. Gary Ellem - Conjoint Academic & Program Manager, Future Industries, Tom Farrell Institute, University of Newcastle

Dr Alice Howe - Executive Manager Business Development, Lake Macquarie City Council
8.15-8.45 Desert Served
Apple strudle OR Cheesecake
8.45 - 9.30 Symposium Q&A Panel :
Kymberly Norohna

- Director, Recharging NSW

,

Hee Loong Wong

- General Manager, Product Engineering, Hyundai,

Bernie Hockings

- Metro Cycles

Anna Zycki

- Regional Manager Coordinator General Transport for Newcastle
Panel discussion will be facilitated by Carol Duncan, former ABC radio presenter and current customer & community engagement manager for Kloster Group.
Have a question to put to the panel? SEND to our event coordinator team via bates.jen.c@gmail.com
Menu Enquiries to info@bze.org.au and jodie.green@bze.org.au
Brisbane Event here August 12 2016
Thank you to Symposium Sponsors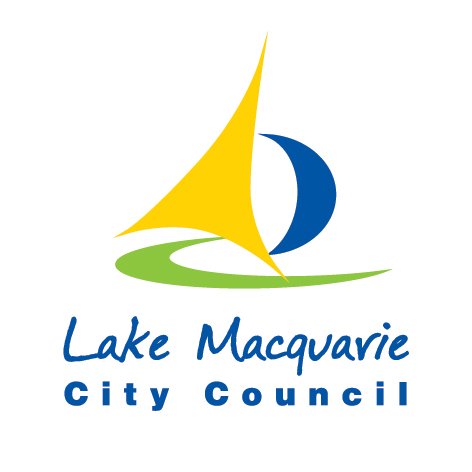 Speaker Profiles
Dr Gary Ellem is a sustainability futurist and entrepreneur working in the areas of energy, transport, food, social licence, collaboration and regional industry development. He has a PhD in Biophysics and holds IP in digital wireless communications, microalgae photobioreactor design, high temperature thermal processing of biomass for biofuels, char slurry fuels, the low cost electrification of heavy rail using fast charge battery technology and global fossil fuel availability.
He was part of the Blueprint for a Low Carbon Hunter Valley project initiated by the NSW state government and founded both the Hunter Valley Electric Vehicle Festival and Diamonds from Coal programs with the Tom Farrell Institute at the University of Newcastle.
Dr Alice Howe is an environmental engineer with over 20 years' experience in environmental management and local government. Alice's substantive role is as Lake Macquarie City Council's Sustainability Manager, responsible for Council's greenhouse gas emissions reduction strategy. Alice is also a member of Engineers Australia and the Australian Institute of Company Directors.
Prior to working in local government, Alice was an academic, teaching and researching in environmental engineering at the University of Newcastle, in the fields of water engineering and estuarine wetland rehabilitation. Alice has also worked in the environmental impact assessment field and as an accredited environmental auditor.
Dr Stephen Bygrave is the CEO of climate change think tank Beyond Zero Emissions. He has worked on renewable energy, energy efficiency, sustainable transport, emissions trading and climate change for over 2 decades. His experience covers village scale renewable energy projects in Fiji, Solomon Islands and Kiribati, domestic climate policy as a senior executive in the Australian government, and international climate policy with the OECD in Paris, France. Stephen worked on the design of Australia's mandatory renewable energy target in the late 1990s, and the design of Australia's carbon pricing mechanism between 2007 and 2012.
Stephen is Adjunct Professor at the Faculty of Science at University of New South Wales, Visiting Fellow at the Fenner School of Environment and Society at the Australian National University, Associate at Melbourne Sustainable Society Institute and Co-Founder of the Energy Freedom Alliance.
Contact
Jennifer Bates or Jodie Green
Mobile: 0450 520 303
About BZE Beyond Zero Emissions has published research on an Australia powered by 100 per cent renewable energy, zero emissions buildings, high speed rail, zero emissions agriculture and Australia as a renewable energy superpower. Beyond Zero Emissions is partnering with Byron Shire Council in the transition to Australia's first zero emissions community over a ten year period.
Zero Carbon Communities | Renewable Energy Superpower 2015 (3Mb download) | Land Use: Agriculture and Forestry 2014 (16Mb download) | High Speed Rail report 2014 (13.8Mb download - Part 1 of Transport Plan, Part 2 Electric Vehicle report release date August 12, 2016) | Buildings Plan 2013 (32Mb download) | Stationary Energy Plan 2010 (8.09Mb download)