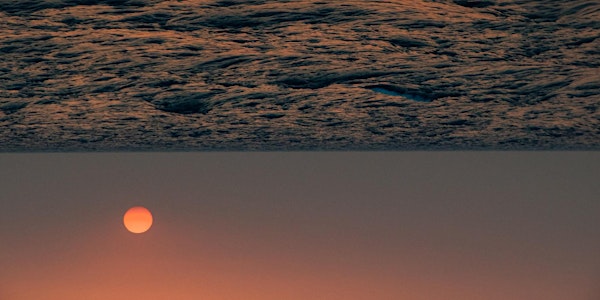 Humans, Animals, and Art Histories in the Shadow of the Anthropocene
An interactive workshop that meets at the critical intersection of art history, animal studies and environmental humanities.
About this event
Following his public talk, titled 'With the "Gobble" of a Turkey: Visualizing Human-Animal Relations in the Indian Ocean World', in this workshop Sugata Ray shares research from a forthcoming chapter on the arrival of an unknown New World animal - the American turkey - at the early-17th century Mughal court, recorded in a painting by the noted court artist Mansur. From a critical reading of this image of the animal's presence in Mughal India, Ray explores a suite of questions pertinent to a range of disciplines. What does it mean, for example, for a non-Imperial actor to be interested in the Americas? Might one recover 'an historical animal' from an anthropocentric visual archive? Working at the critical intersection of art history, animal studies, environmental humanities and decolonial studies, Ray argues that histories of extinction, as well as colonialism, must be considered integral to the Anthropocene.
The workshop will begin with a short presentation by Sugata Ray, an invited scholar of the Sydney Asian Art Series, followed by four respondents who will speak from their respective disciplines and open a broader, trans-disciplinary discussion, with a view to future collegial collaboration.
This will be a small workshop, and your active participation is encouraged. It is organised by Olivier Krischer (Convenor, Sydney Asian Art Series) and Danielle Celermajer (Deputy Director, Sydney Environment Institute), at The University of Sydney, in consultation with Sugata Ray.
Reading
"From New Spain to Mughal India: Rethinking Early Modern Animal Studies with a Turkey, ca. 1612," in Picture Ecology: Art and Ecocriticism in Planetary Perspective, edited by Karl Kusserow, 94–113. Princeton: Princeton University Art Museum and the Princeton University Press, 2021.
Speakers
Associate Professor Sugata Ray, University of California, Berkeley
Professor Danielle Celermajer (Chair), University of Sydney
Dr Sria Chatterjee, FHNW Basel
Dr Rick De Vos, Curtin University Western Australia
Professor Ann Elias, University of Sydney
Dr Jennifer Ferng, University of Sydney