Description
"'We Have Mixed our Labor with the Earth': Work, Cheap Nature, and the Violence of Real Abstraction
Join Jason Moore as he explores the history of capitalism and the roots of today's planetary crisis, arguing that both are grounded in a history of putting natures to work. This, of course, includes human work, itself a "manifestation of a force of nature."
Moore challenges the dominant concept of capitalism – across the political spectrum – as an economic or social system, abstracted from the web of life. The alternative is a view of capitalism and its web of interdependent processes – imperialism, industrialization, financialization – as world-ecology of power, re/production, and nature. Regarded in this context, Moore illuminates how capitalism has developed historically as a system of "Cheap Nature".

6.00 pm: Welcome drink & refreshments.
6.30 pm: Talk and Q&A
ADVANCE BOOKINGS ESSENTIAL
Cash-only tickets available at the door, subject to availability.


Jason W. Moore is a geographer and world historian at Binghamton University, where he is Associate Professor of Sociology. He writes frequently on environmental history, political economy, and social theory, and is author or editor of seven books, including Capitalism in the Web of Life (Verso, 2015) and, with Raj Patel, A History of the World in Seven Cheap Things (University of California Press, 2017). Moore chairs the Political Economy of the World-System section of the American Sociological Association, and coordinates the World-Ecology Research Network.

What is the HumanNature Series?
In this landmark series of talks, we are proud to host a stellar line up of leading Australian and international scholars.
They will share with us their insights from history, literature, philosophy, anthropology and art to examine the significant interplay between the humanities and the environmental crisis we face today, including climate change, biodiversity loss and a wide range of other issues.
Image credit: Mike Morris
---
Presented by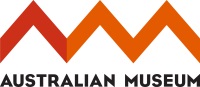 Supported by