Description
Colonial projects have long been bound up, in a variety of ways, with the movement, growth and exploitation of plants. But these projects have also traded rhetorically on particular understandings of people's relationships with plants, like the vein of colonial storytelling in which Indigenous people frolic aimlessly in nature while Europeans busily tame the landscape. But, despite these stories, the purposeful movement of plants is also central to many Indigenous histories and practices.
Drawing on scholarship and activism connected to cultivation by Indigenous peoples, this talk examines texts by Indigenous writers alongside historical and contemporary media texts about gardens and gardening to explore the diverse ways in which relationships (human and non-human) are mediated and nurtured through acts of gardening.

6.00 pm: Welcome drink & refreshments.
6.30 pm: Talk and Q&A
ADVANCE BOOKINGS ESSENTIAL
Cash-only tickets available at the door, subject to availability.


Alice Te Punga Somerville (Te Atiawa, Taranaki) is an associate professor at the Faculty of Māori and Indigenous Studies at the University of Waikato, where her research and teaching sits at the intersections of literary, cultural, Indigenous and Pacific studies. She has taught in Indigenous Studies and English in New Zealand, Hawai'i, Canada and Australia. Her first book was Once Were Pacific: Māori connections to Oceania (2012). She is currently working on a multi-stranded research project titled 'Writing the new world: Indigenous texts 1900-1975.' She also writes the occasional poem.

What is the HumanNature Series?
In this landmark series of talks, we are proud to host a stellar line up of leading Australian and international scholars.
They will share with us their insights from history, literature, philosophy, anthropology and art to examine the significant interplay between the humanities and the environmental crisis we face today, including climate change, biodiversity loss and a wide range of other issues.
Image credit: Rictor Norton & David Allen
---
Presented by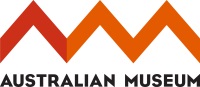 Supported by