Description
Join Eureka Prize-winner Tom Griffiths as he discusses the historian's craft and its central importance in our current period of profound environmental and social change. Focusing on some of the key historians that have influenced his own work, he reveals the situated nature of historical imaginations.
Exploring how Australian understandings of the past have taken shape amidst shifting cultural expectations, political imperatives, and scientific approaches, Griffiths ultimately asks: how have these historical imaginings and practices shaped our environmental possibilities?

6.00 pm: Welcome drink & refreshments.
6.30 pm: Talk and Q&A
ADVANCE BOOKINGS ESSENTIAL
Cash-only tickets available at the door, subject to availability.


Tom Griffiths is the W.K. Hancock Professor of History in the Research School of Social Sciences at the Australian National University, Chair of the Editorial Board of the Australian Dictionary of Biography and Director of the Centre for Environmental History at ANU. He is the author of Hunters and Collectors: The Antiquarian Imagination in Australia (1996), Forests of Ash: An Environmental History (2001) and Slicing the Silence: Voyaging to Antarctica (2007). His most recent book is The Art of Time Travel: Historians and their Craft (2016), which was awarded the 2017 Ernest Scott Prize for History. Tom's books and essays have won prizes in history, science, literature, politics and journalism including the Douglas Stewart Prize for Non-Fiction, the Eureka Science Book Prize and the Prime Minister's Prize for Australian History. In 2014 he was appointed an Officer of the Order of Australia.
What is the HumanNature Series?
In this landmark series of talks, we are proud to host a stellar line up of leading Australian and international scholars.
They will share with us their insights from history, literature, philosophy, anthropology and art to examine the significant interplay between the humanities and the environmental crisis we face today, including climate change, biodiversity loss and a wide range of other issues.
Image credit: NASA/Lora Koenig
---
Presented by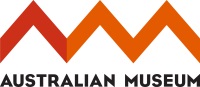 Supported by