Description
Delve into the intriguing possibilities that emerge when art meets biology, as Oron Catts, world-renowned innovator at the intersection of science, nature and art, asks: what is life?
For more than two decades, Catts has been at the forefront of experiments in the manipulation of fragments of living systems for artistic ends. This lecture explores the role that art has played and continues to play in shifting understandings of what life is and does. What are the stakes—social, ethical, ontological— in manipulating living forms for artistic purposes? What are the consequences, both intended and not, of placing artworks/lifeforms into diverse cultural contexts, from the gallery to the museum?

6.00 pm: Welcome drink & refreshments.
6.30 pm: Talk and Q&A
ADVANCE BOOKINGS ESSENTIAL
Cash-only tickets available at the door, subject to availability.


Oron Catts is the Director of SymbioticA, the Centre of Excellence in Biological Arts, School of Human Sciences, The University of Western Australia and a Professor at Large in Contestable Design at The Royal College of Arts, London (2015-2107). He is an artist, designer, researcher and curator who is consider a pioneer in the field of biological art. Under Catts' leadership SymbioticA won the Prix Ars Electronica Golden Nica in Hybrid Art (2007) and the WA Premier Science Award (2008). In 2009 Catts was recognised by Thames & Hudson's book 60 Innovators Shaping our Creative Future in the category "Beyond Design", and by Icon Magazine (UK) as one of the top 20 Designers, "making the future and transforming the way we work." His work has been exhibited and collected by museums such as MoMA NY, Mori Art Museum, NGV, GoMA, Yerba Buena Center for the Arts, San Francisco, Ars Electronica, National Art Museum of China and others.

What is the HumanNature Series?
In this landmark series of talks, we are proud to host a stellar line up of leading Australian and international scholars.
They will share with us their insights from history, literature, philosophy, anthropology and art to examine the significant interplay between the humanities and the environmental crisis we face today, including climate change, biodiversity loss and a wide range of other issues.
Image credit: frankieleon
---
Presented by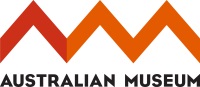 Supported by